Democratic Republic of Congo
The heart of Africa
The Democratic Republic of Congo encompasses the largest untouched rainforest area of Africa. The jungles feature untouched wilderness areas with an exceptional biodiversity, sure to provide a memorable experience for those who are adventurous enough to adapt to the challenges that come with it. The country's national parks, many being World Heritage Sites, protect several highly endangered animal species, including the mountain and lowland gorillas that a traveler can spot in their natural environment.
Top activities in Democratic Republic of Congo
Top things to do in Democratic Republic of Congo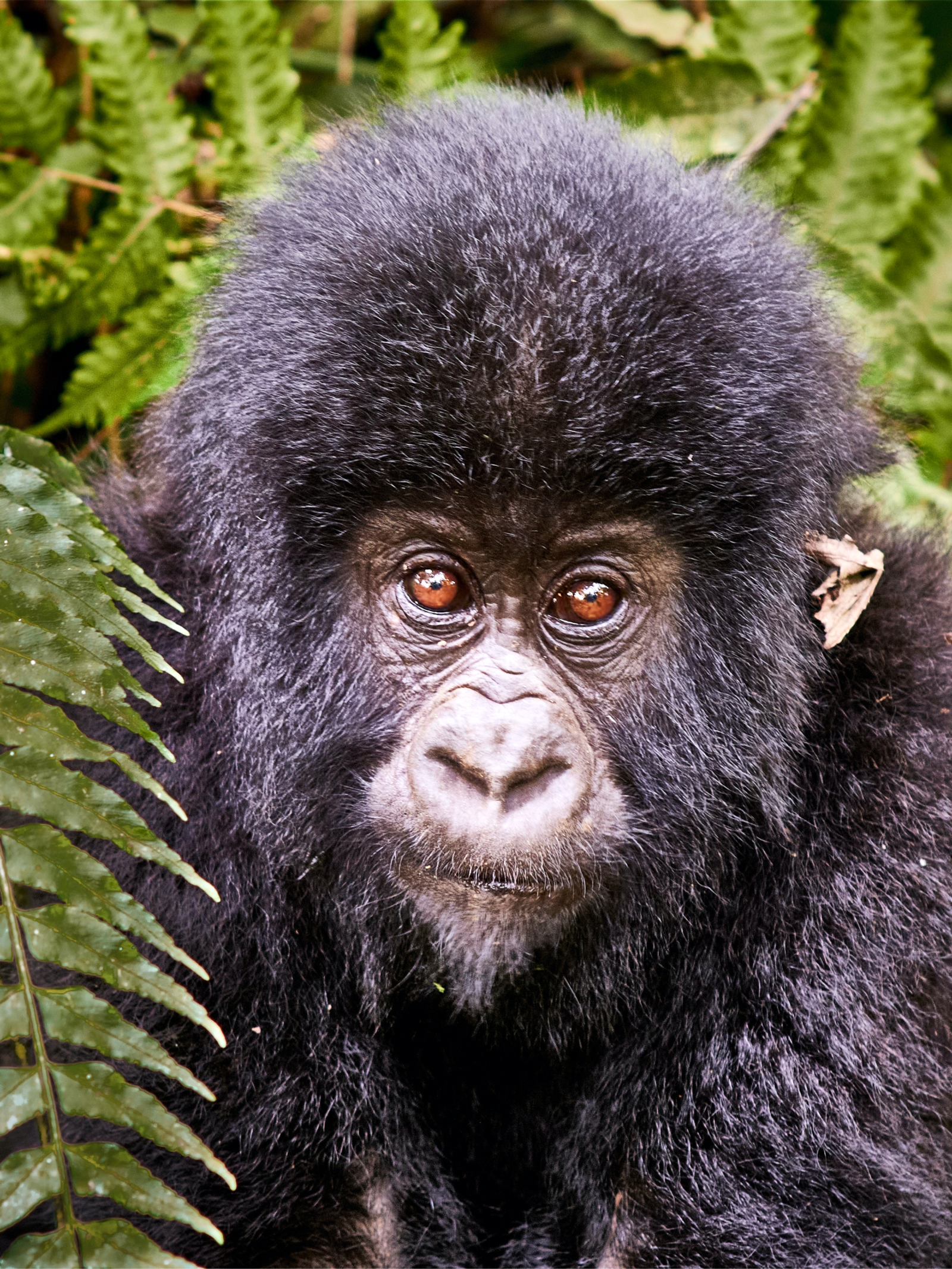 Virunga National Park
Created in 1925, amongst the first national parks in Africa, UNESCO World Heritage Site thanks to its outstanding biodiversity, home to areas above 5,000 metres, voulcanos, savannahs and most famous for some of the last remaining mountain gorillas on Earth.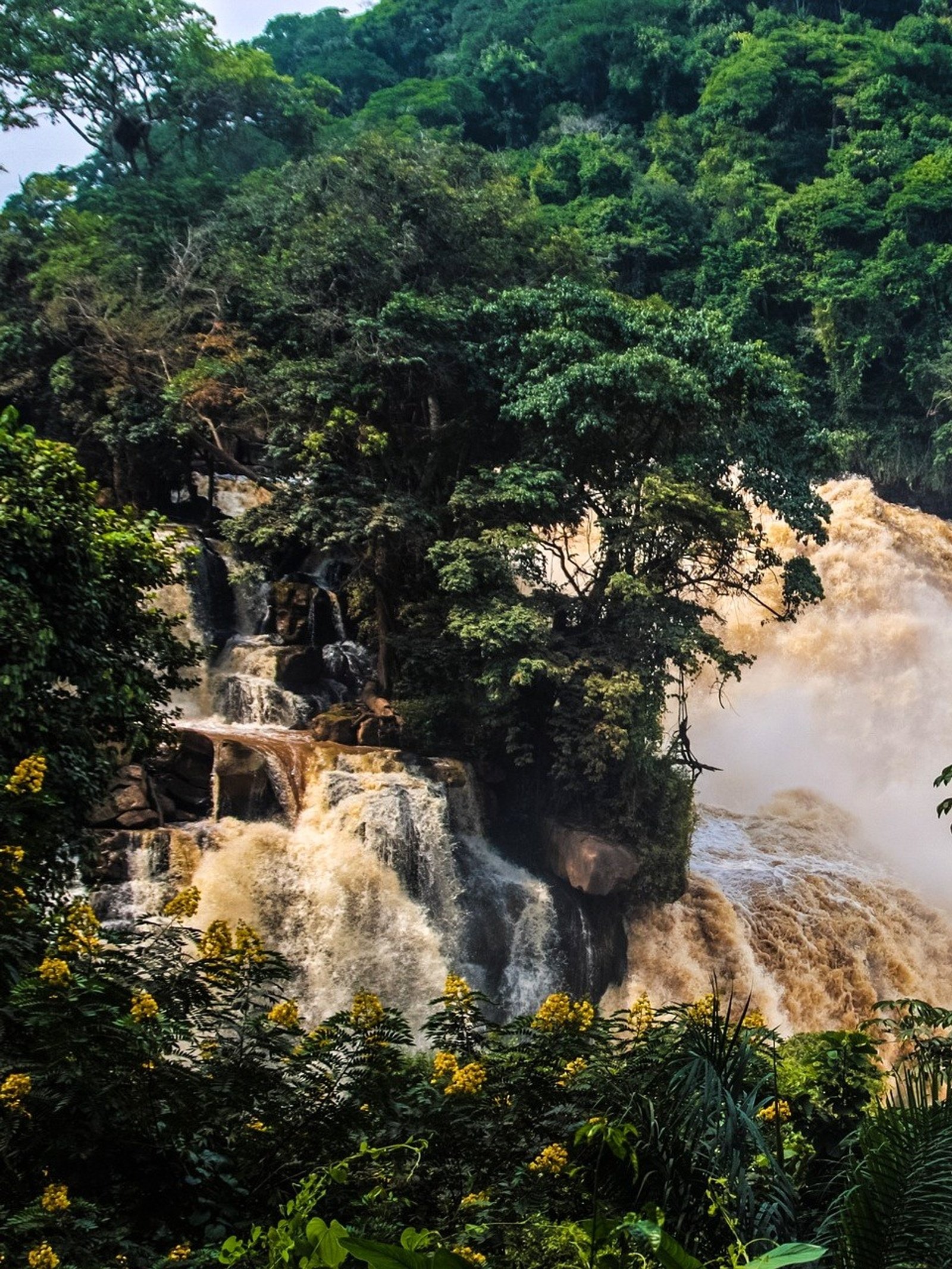 Zongo Falls
Cascading from 65 metres high, creating spectacular rainbows and clouds, perfect gateaway from Kinshasha into the lush green forest.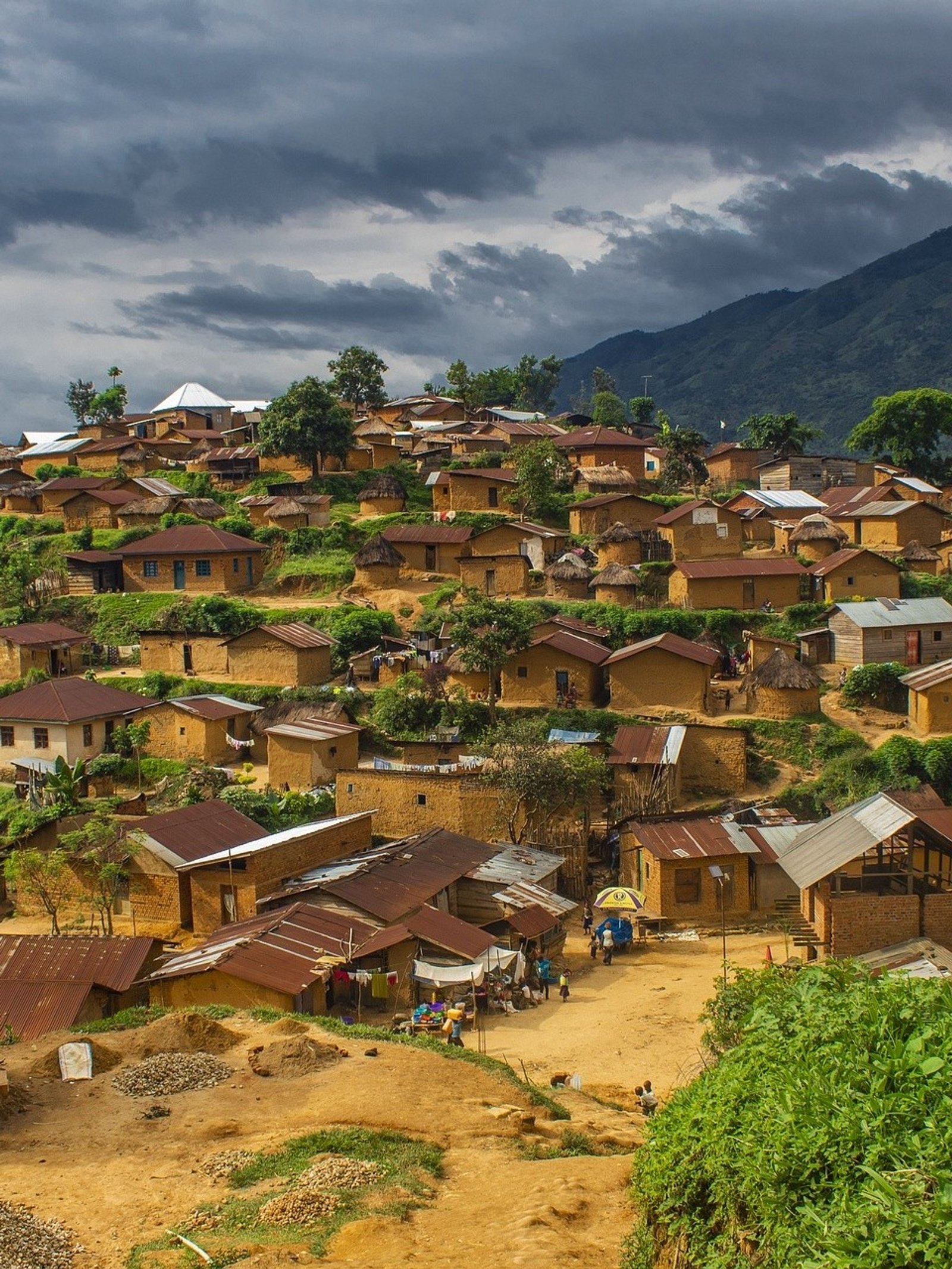 Congo Basin
The Congo Basin is one of the biggest tropical rainforests in the world, one of the most magnificent landscapes in Africa, home to seven natural World Heritage Sites, fabolous water source and green hilly rural landscape.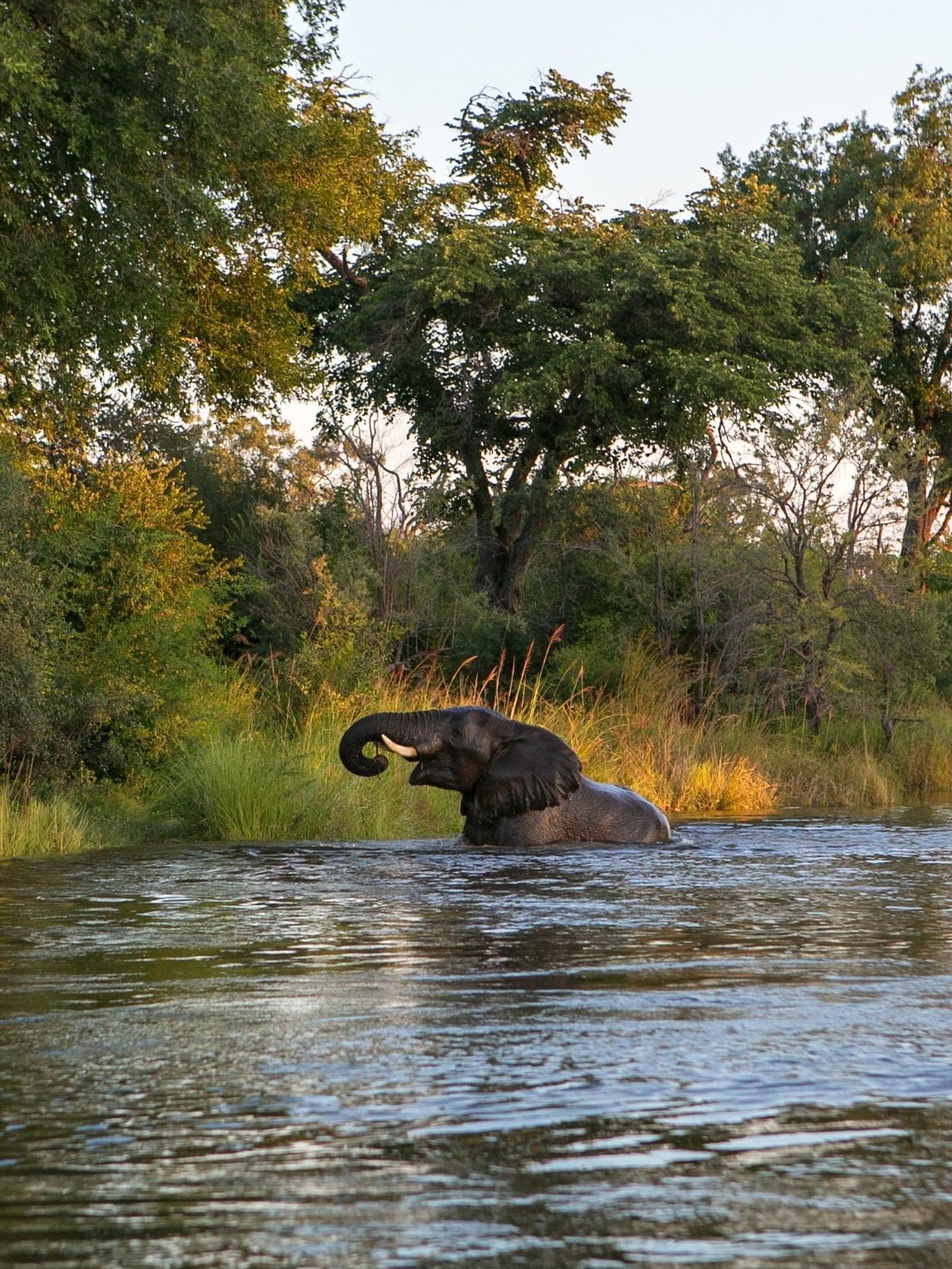 Nouabalé-Ndoki National Park
More than 4000 square kilometres of lowland rainforest, a perfect example of the ecosystem of the Congo Basin, most famous for forest elephants, but also home to bongos, western lowland gorillas, the eastern sub-species of chimpanzees.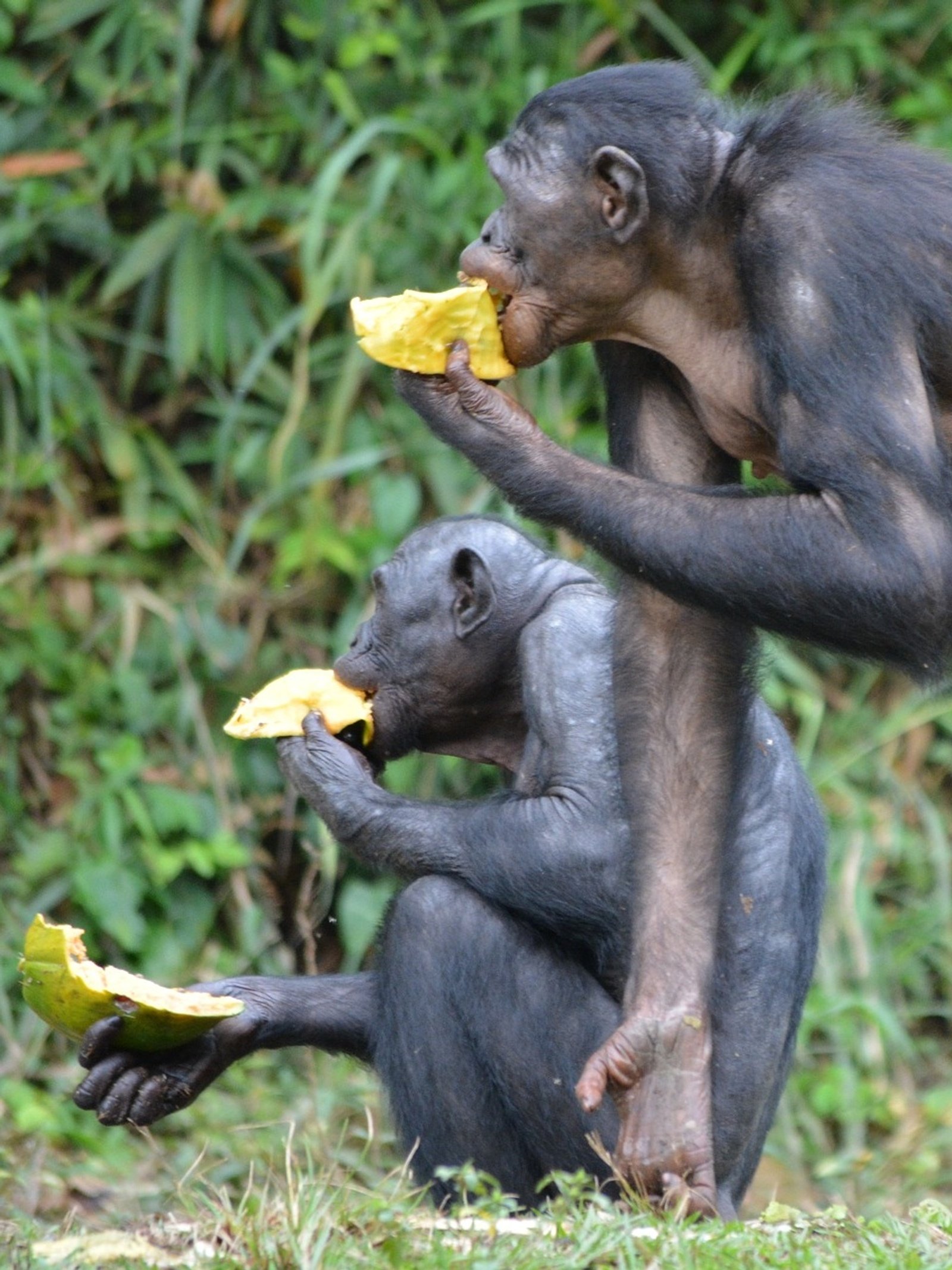 Bonobos
Great ape, endangered amongst the IUCN Red List, live only in Congo, can be seen in the Salonga National Park, Africa's largest rainforest reserve or Lolo Ya Bonobo Sanctuary near Kinshasha.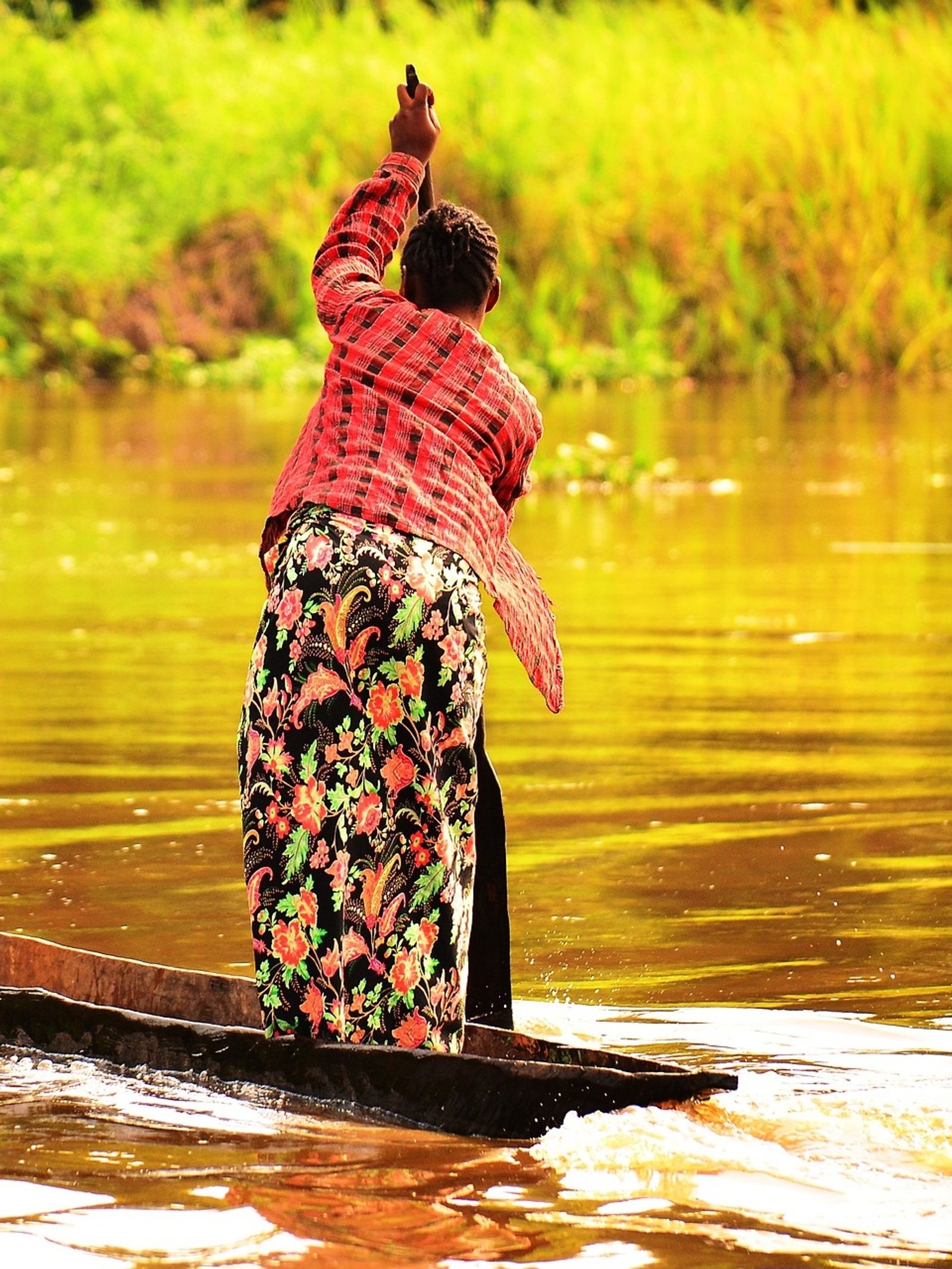 Congo River
Important navigation system, provides food, water, medicine and transport to about 75 million people, second longest river in Africa after the Nile, the second largest river in the world by discharge volume after the Amazon; the deepest recorded river in the world with 220 m, famous from Heart of Darkness.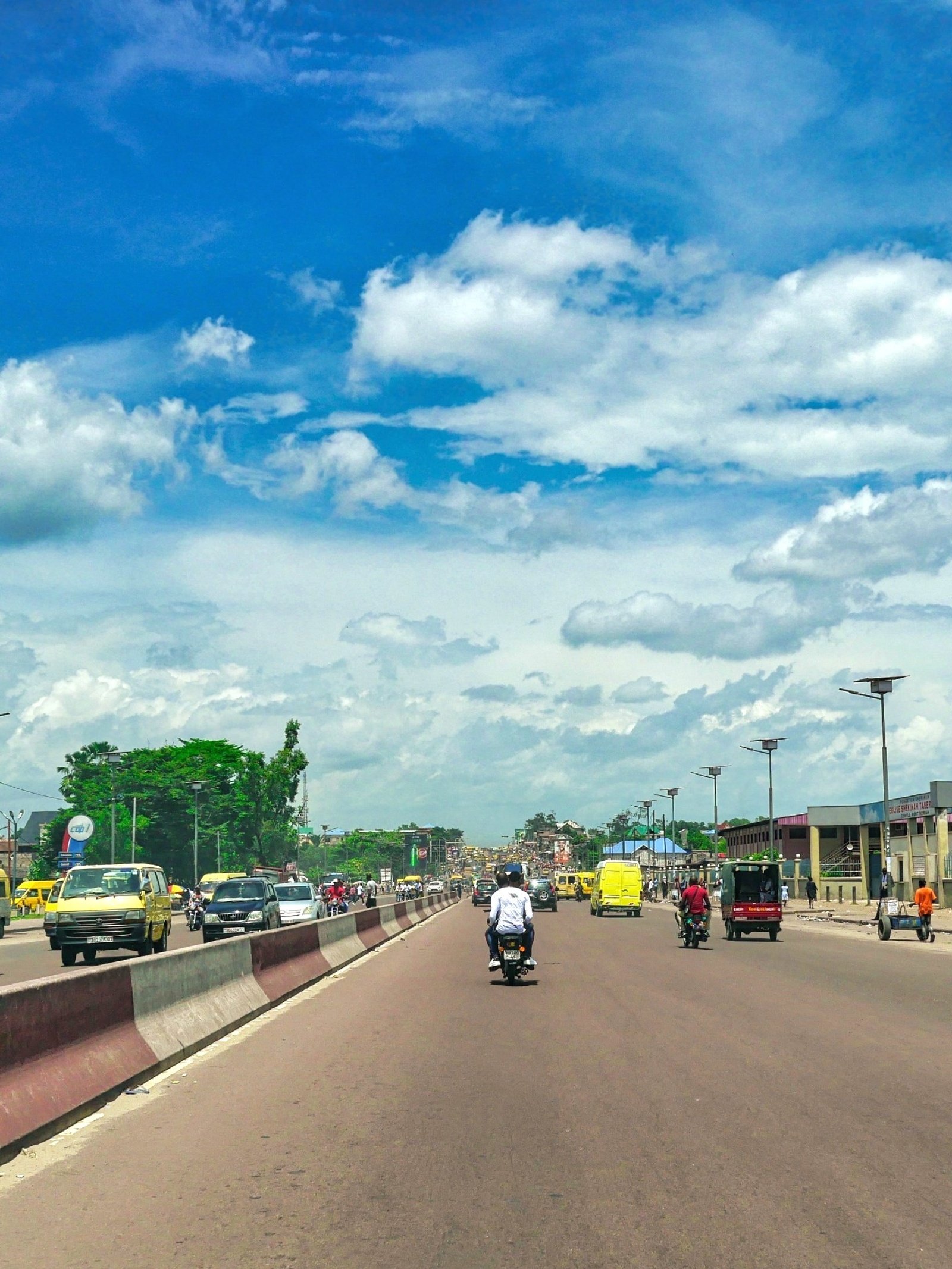 Kinshasha
This megacity with its 17 million inhabitants is the capital and cultural center of the DRC and the largest city in Africa, interestingly it faces Brazzaville, the capital of the Republic of Congo, separated only by the Congo River.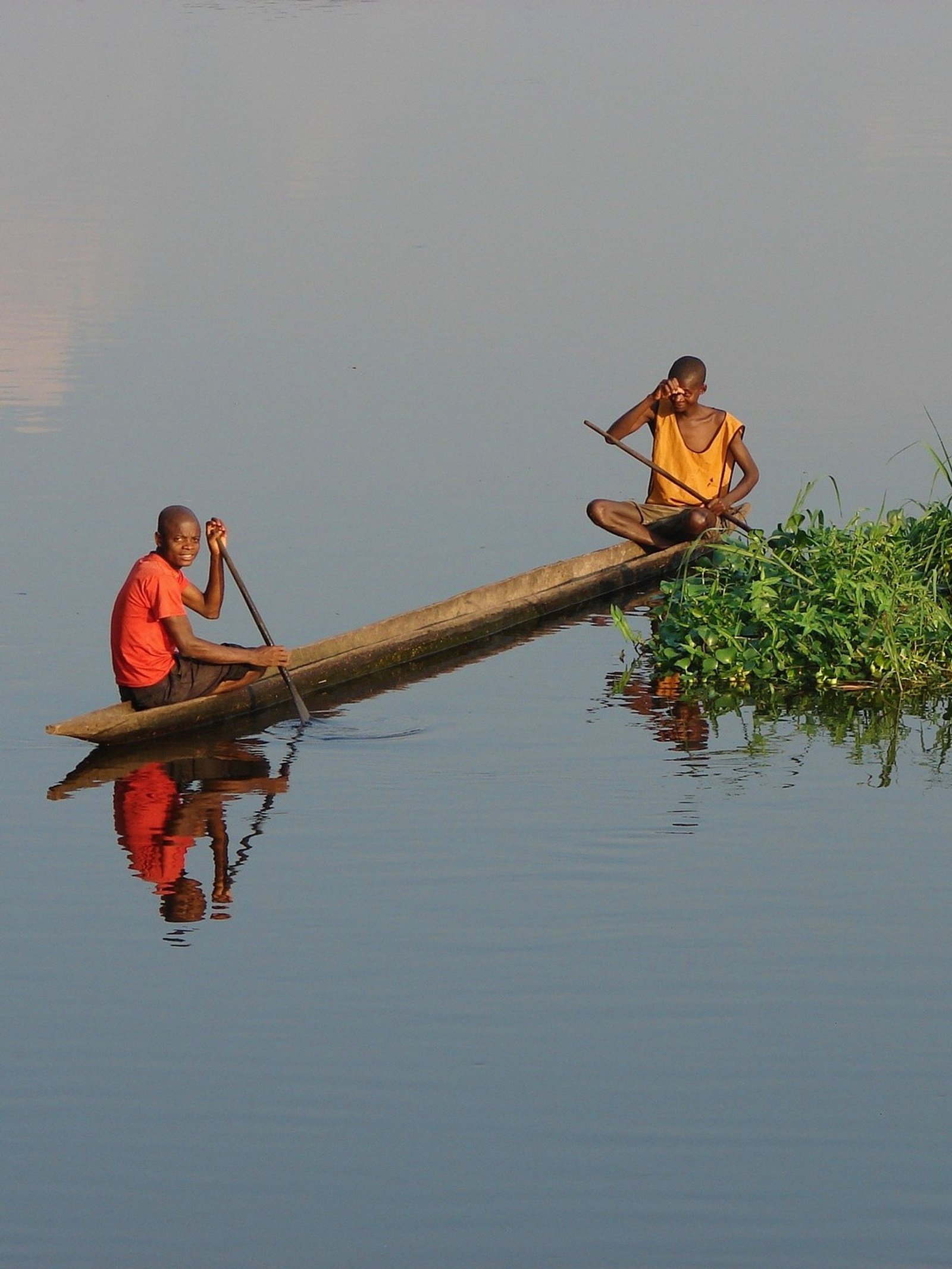 Lake Kivu
Border lake between the Democratic Republic of the Congo and Rwanda, one of the Great Lakes of East Africa, visit Goma, the bustling capital of North Kivu.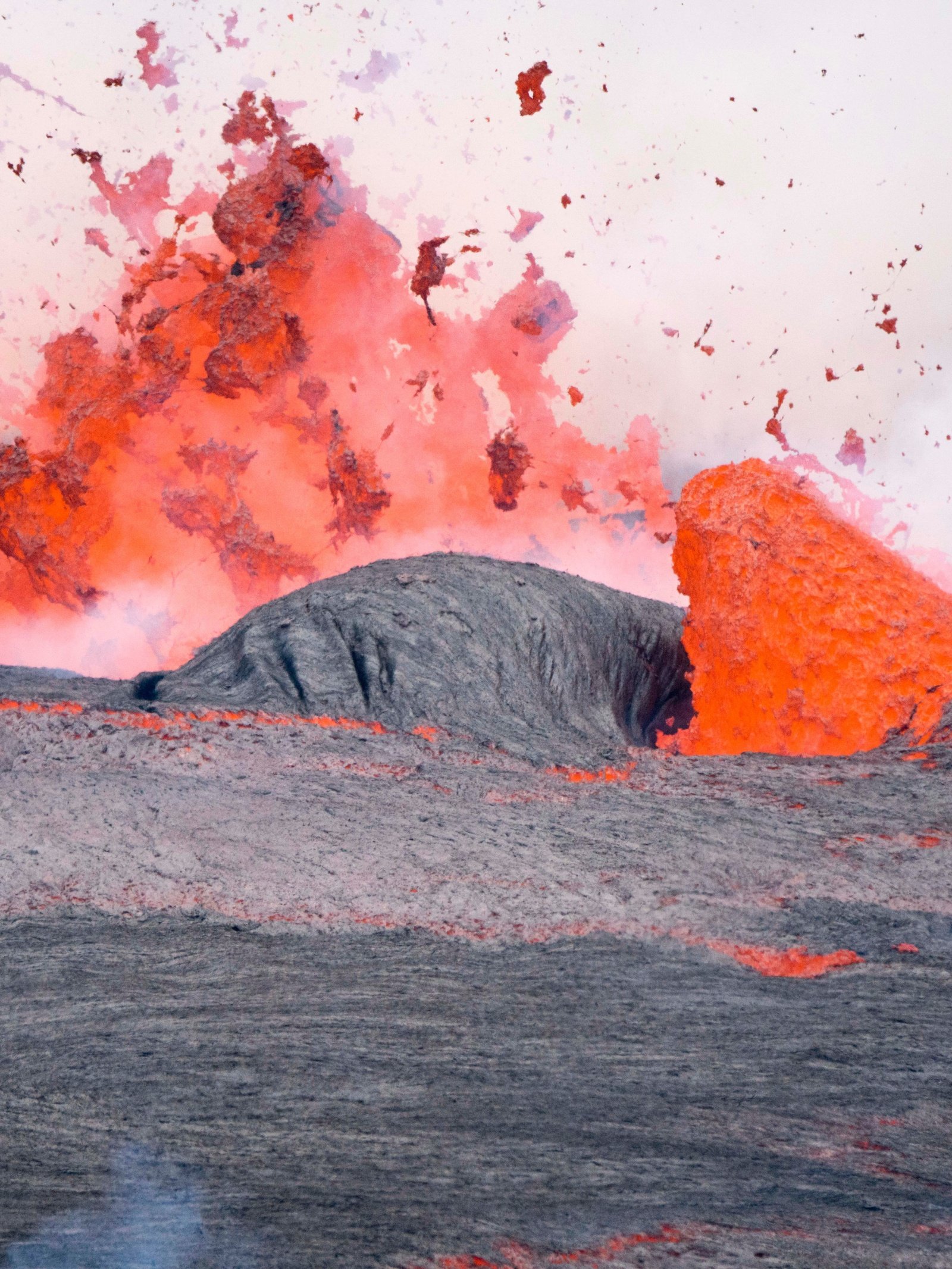 Mount Nyiragongo
An active stratovolcano in the Virunga National Parks with an elevation of 3,740 metres, the main crater is about two kilometres wide and contains a lava lake most of the time,Nyiragongo and nearby Nyamuragira (can also be hiked) account for 40% of Africa's historical volcanic eruptions.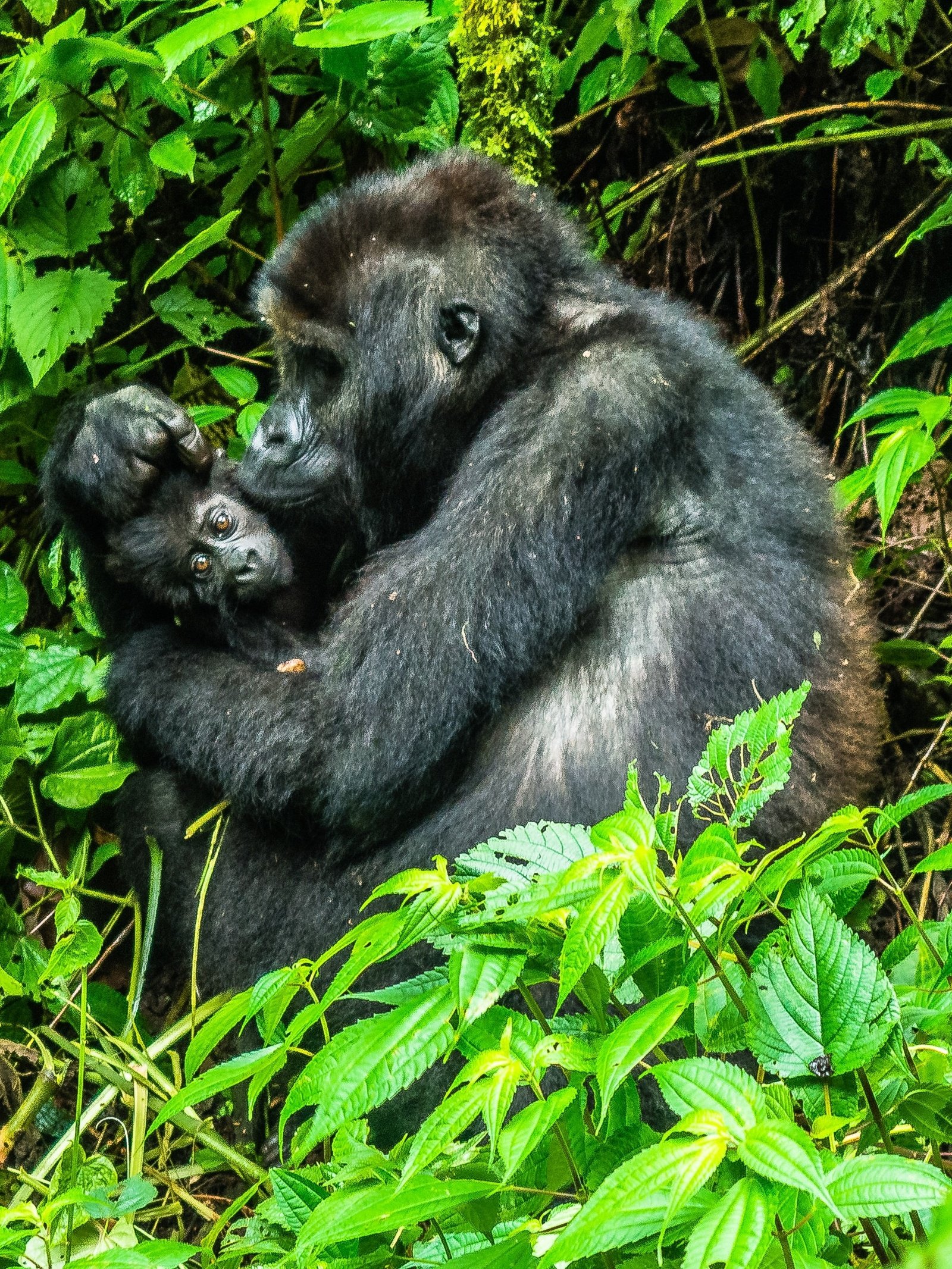 Kahuzi-Biéga National Park
UNESCO World Heritage Site, protected area near the Western Bank of Lake Kivu, home to Mount Kahuzi vulcano and some of the last the endangered lowland gorillas.
All activities in Democratic Republic of Congo