Namibia
Martian landscape beauty on Earth
Namibia possesses a not to be missed, distinct and varied African landscape: The world's oldest desert, the Namib, features martian sand dunes and isolated lagoons which can be found at Sandwich Harbour and Sossusvlei; one of the world's largest canyons, the Fish River Canyon; grasslands areas within the dessicated saline desert; abundant wildlife to be found in the Etosha National Park, and towering mountains with glorious scenery, such as the beautiful Brandberg Mountains. These landscapes are photogenic to say the least! The country is also home to various ethnic groups including the Himba and the world famous Bushman tribes. While visiting some of the traditional villages or "living museums" one will have the chance to get to know these deeply fascinating and inviting people. The goal being to learn about their culture and traditions, while simultaneously taking in a timeless landscape.
Top activities in Namibia
Top things to do in Namibia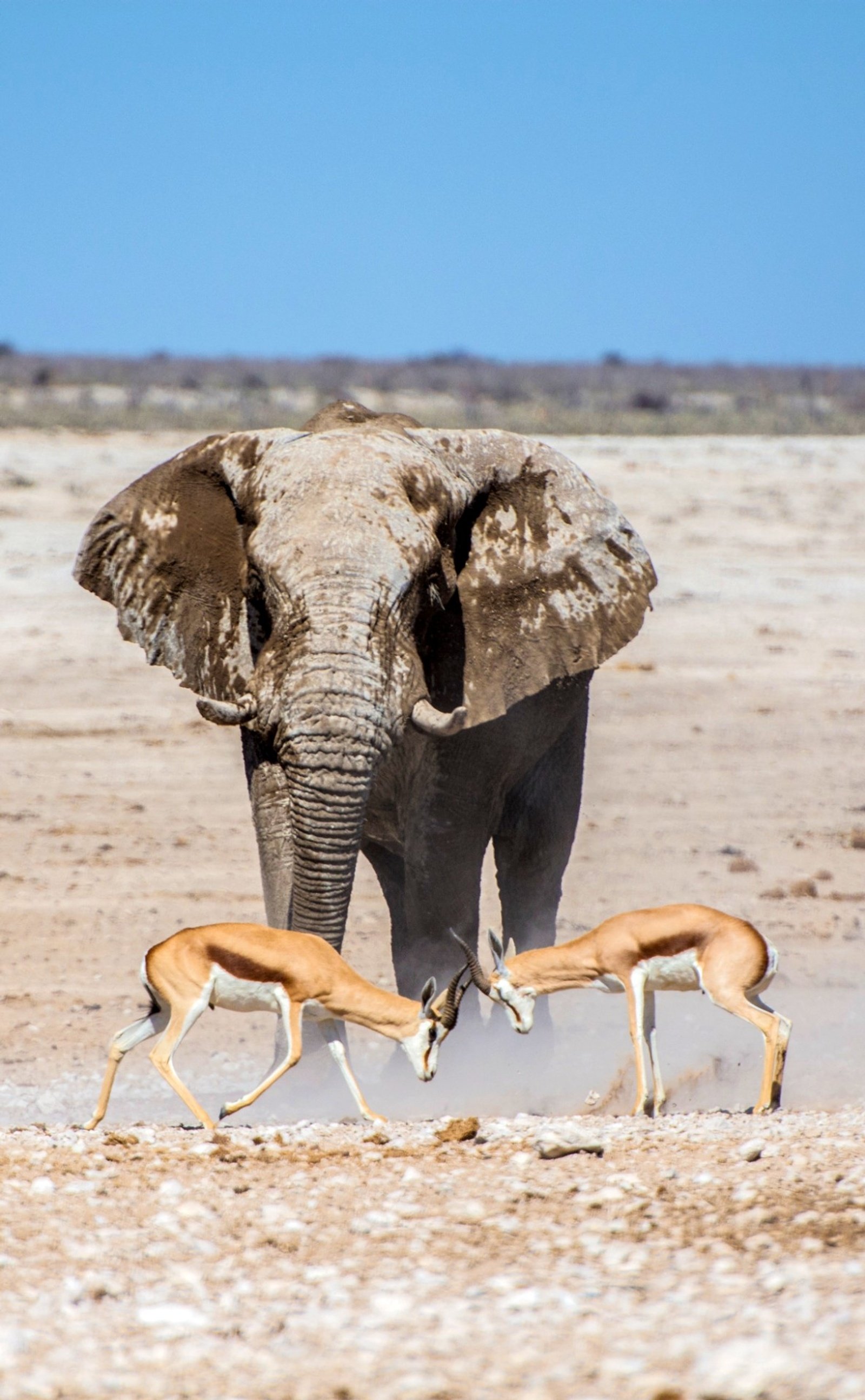 Etosha National Park
World-famous, scenic national park: saline desert with silvery-white sand, waterholes with abundance of animals, landscape varies seasonally( best to visit in dry season).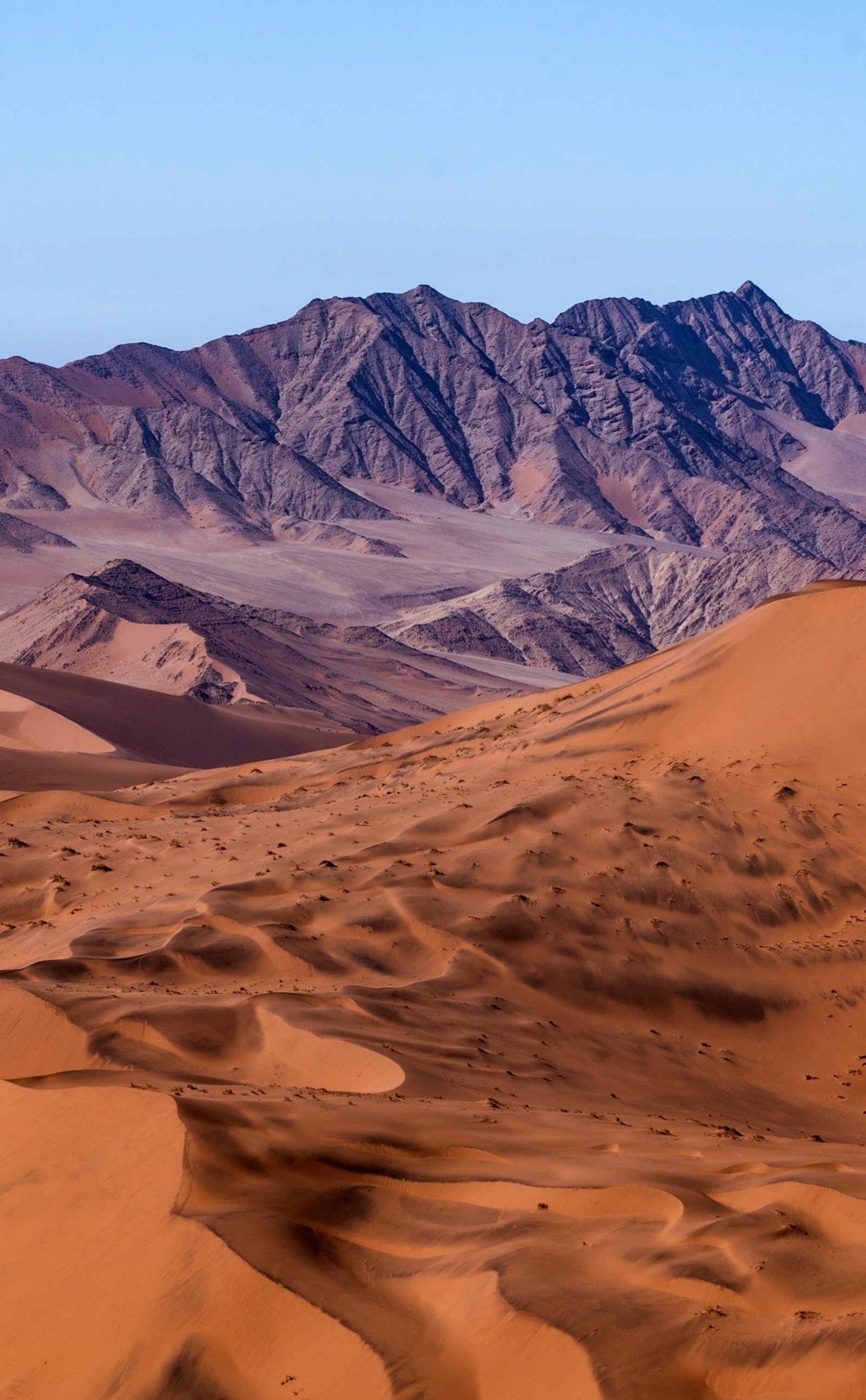 Sosussvlei
White salt/clay pan within the Namib Naukluft Park, surrounded by towering red dunes, climb Dune 45 for picturesque views and the "Big Daddy", assumed to be the highest sand dune in the world.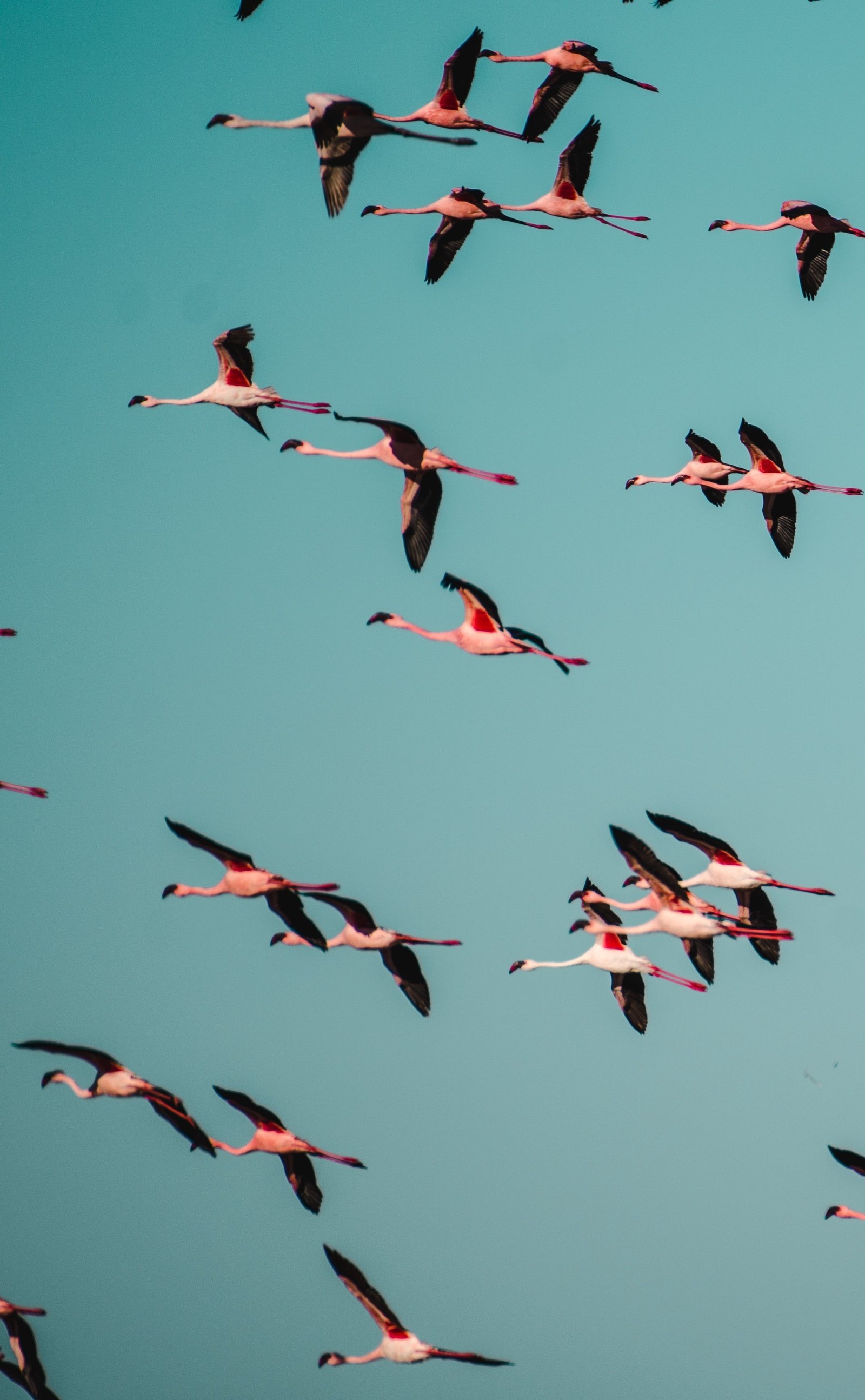 Sandwich Harbour
Part of Namib Naukluft, saltwater lagoon surrounded by sand and reeds with an abundance of birdlife, pelican and pink flamingo habitat, refuge for migratory bird species.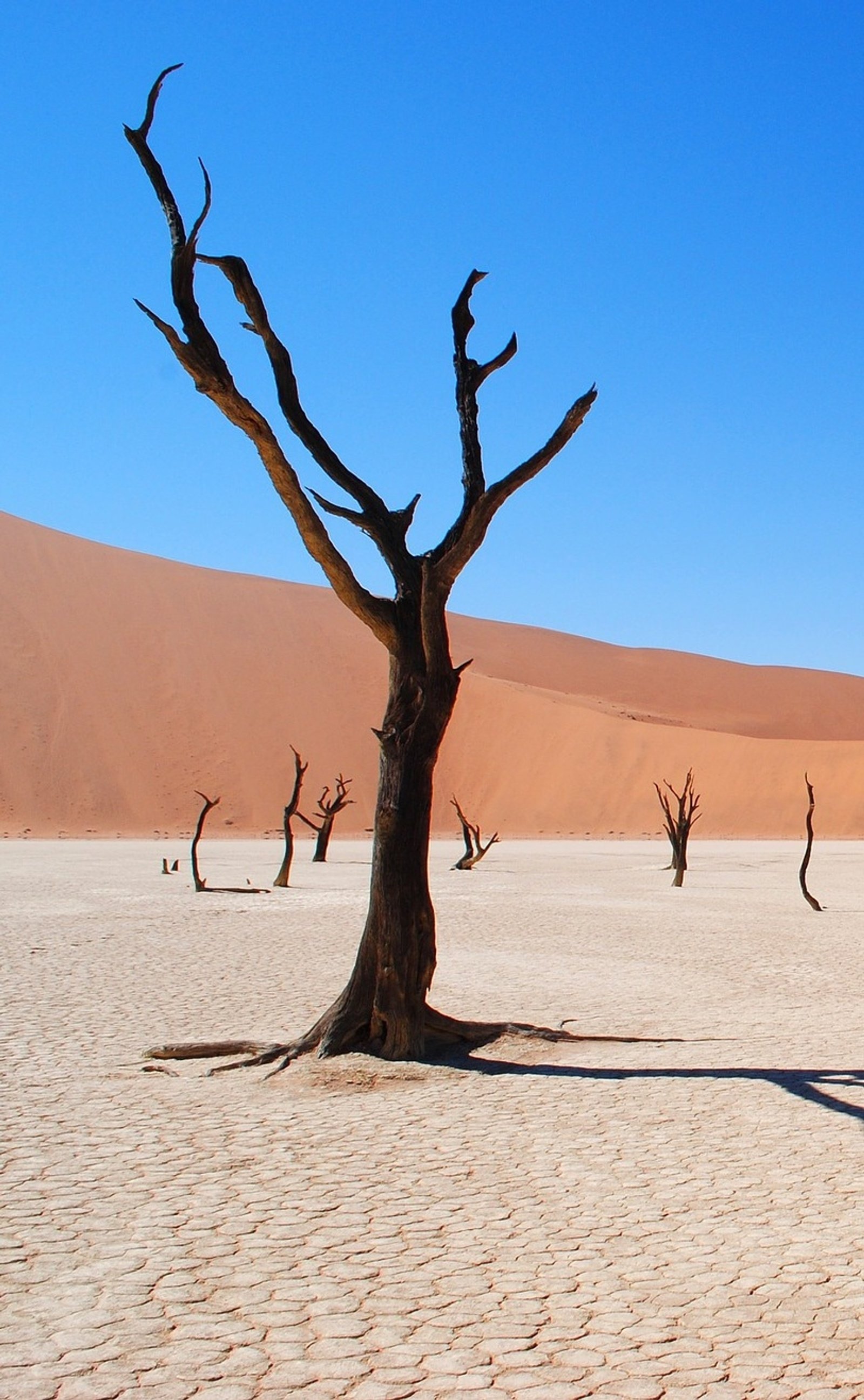 Deadvlei
Part of the Namib Naukluft Park (conservation area in the world's oldest desert, the Namib). Photographers' paradise: contrast of white clay pan, dead camelthorn trees, red dunes and deep blue sky.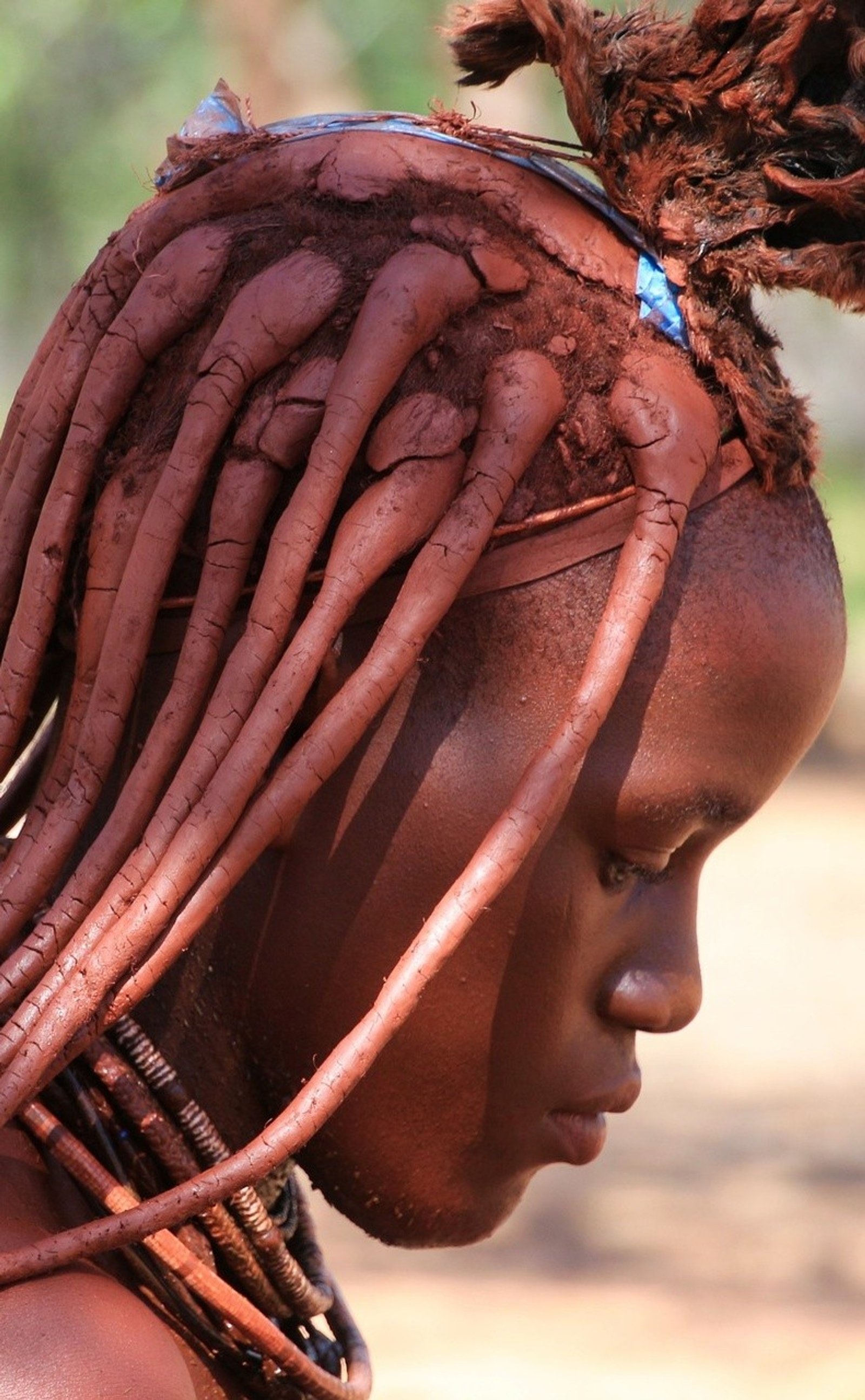 Himba villages at Kaokaland
Himba women are famous for painting themselves red with otjize, a paste of butter, fat and red ochre, visit Himba villages at Kaokoveld, a coastal desert, home to the Epupa falls.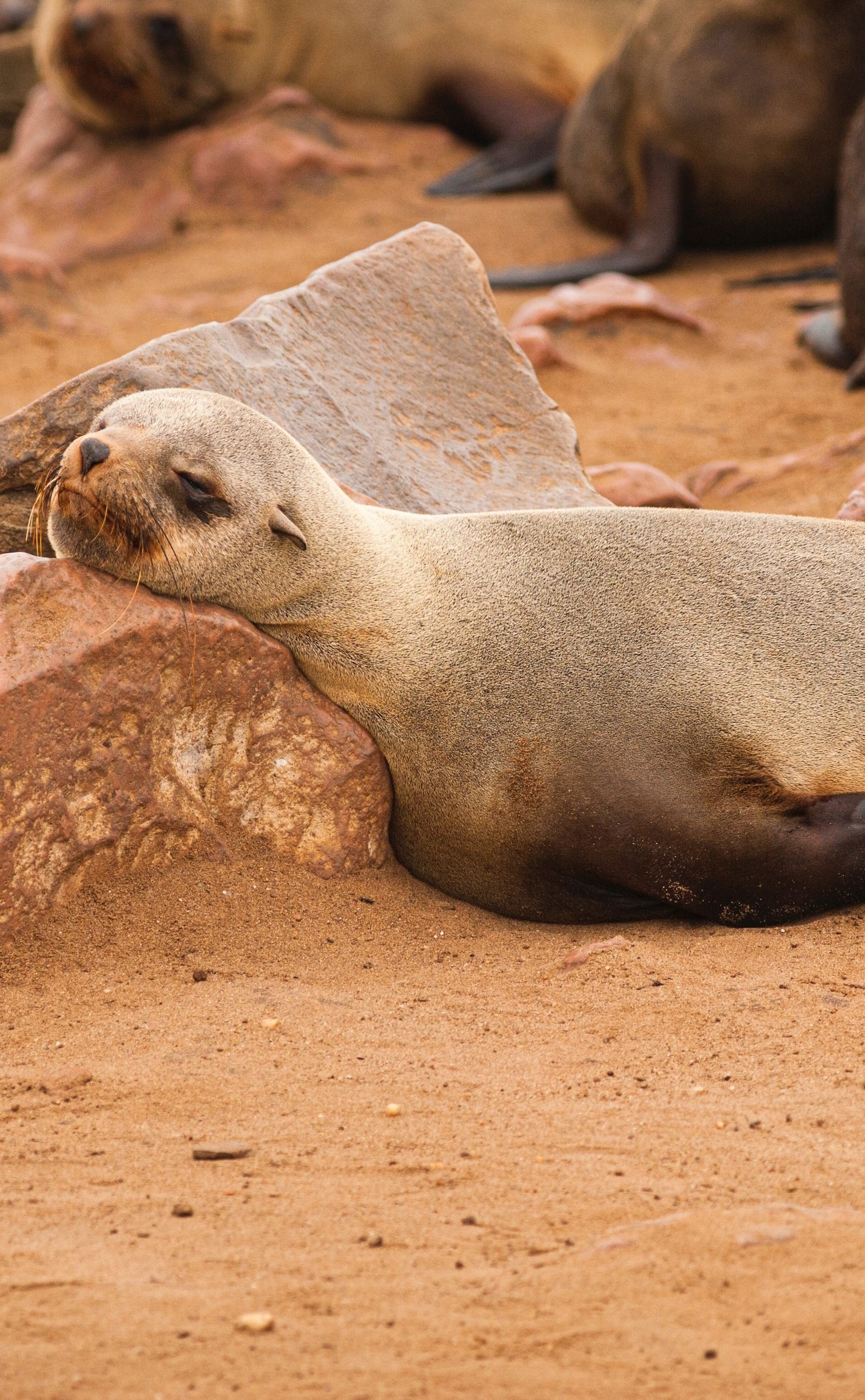 Skeleton Coast National Park
Hostile but fascinating 500 km long coastal stretch, "the world's largest ship cemetery", desert-adapted elephants, rhinos, lions, visit Cape Cross for one of the largest colonies of Cape fur seals.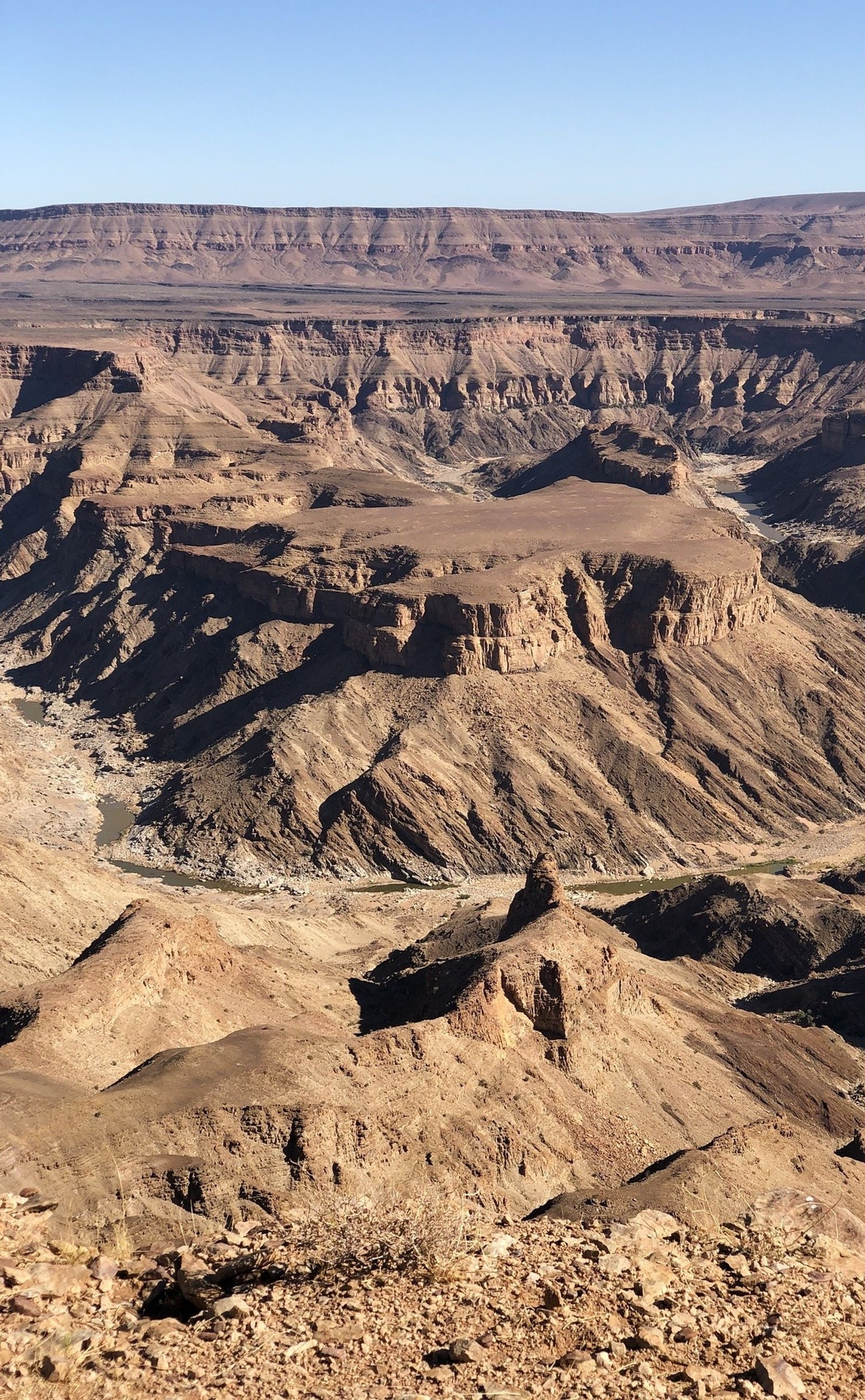 Fish River Canyon
Second largest canyon in the world, off the beaten track but worth a visit for spectacular views and a challenging 5-day hike.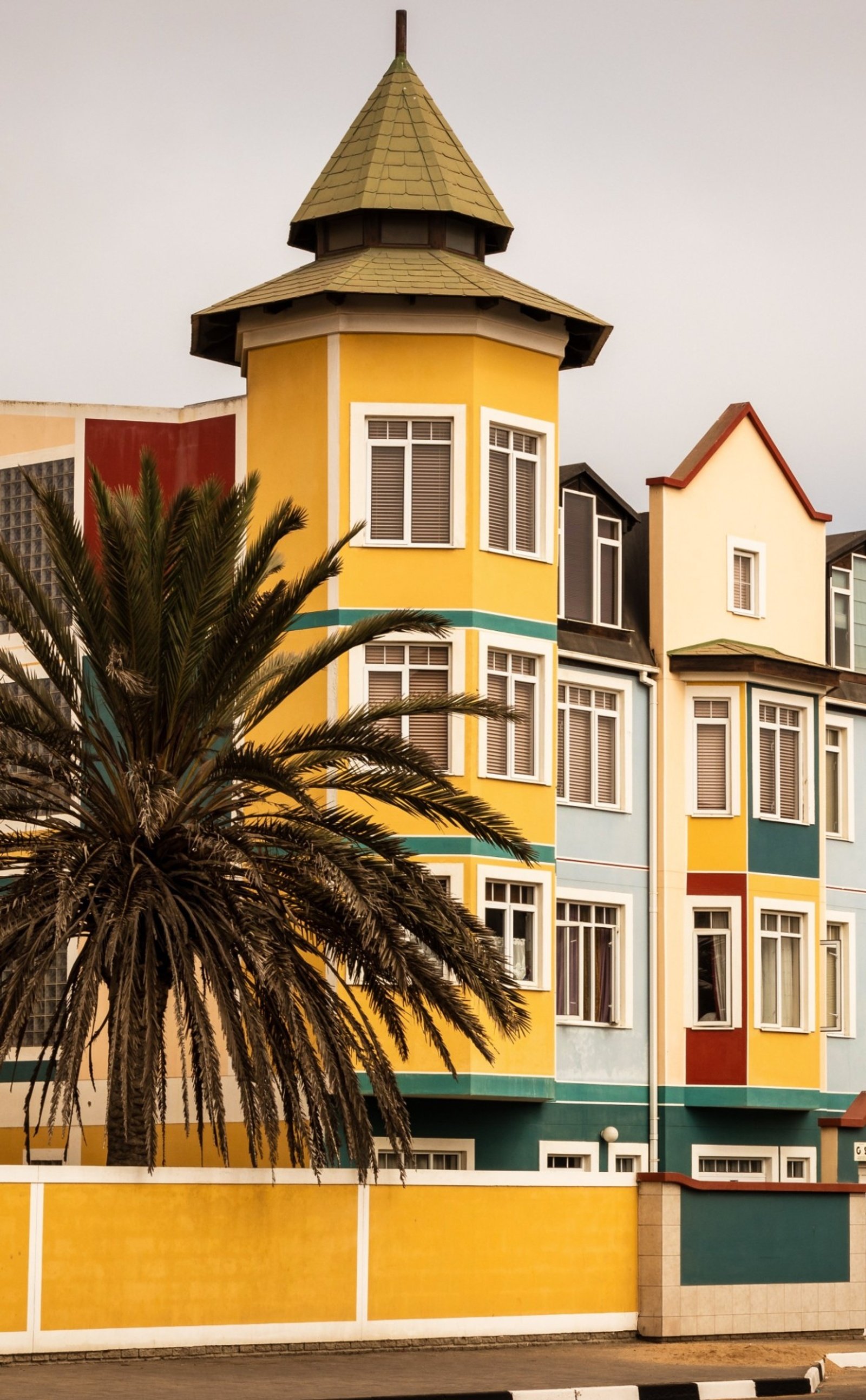 Swakompund
Situated along the Swakop River and sprawling onto nearby desert plains, colorful small town with plenty of places to stay and eat, largest beach resort and activity centre in Namibia (dune-biking, sandboarding..)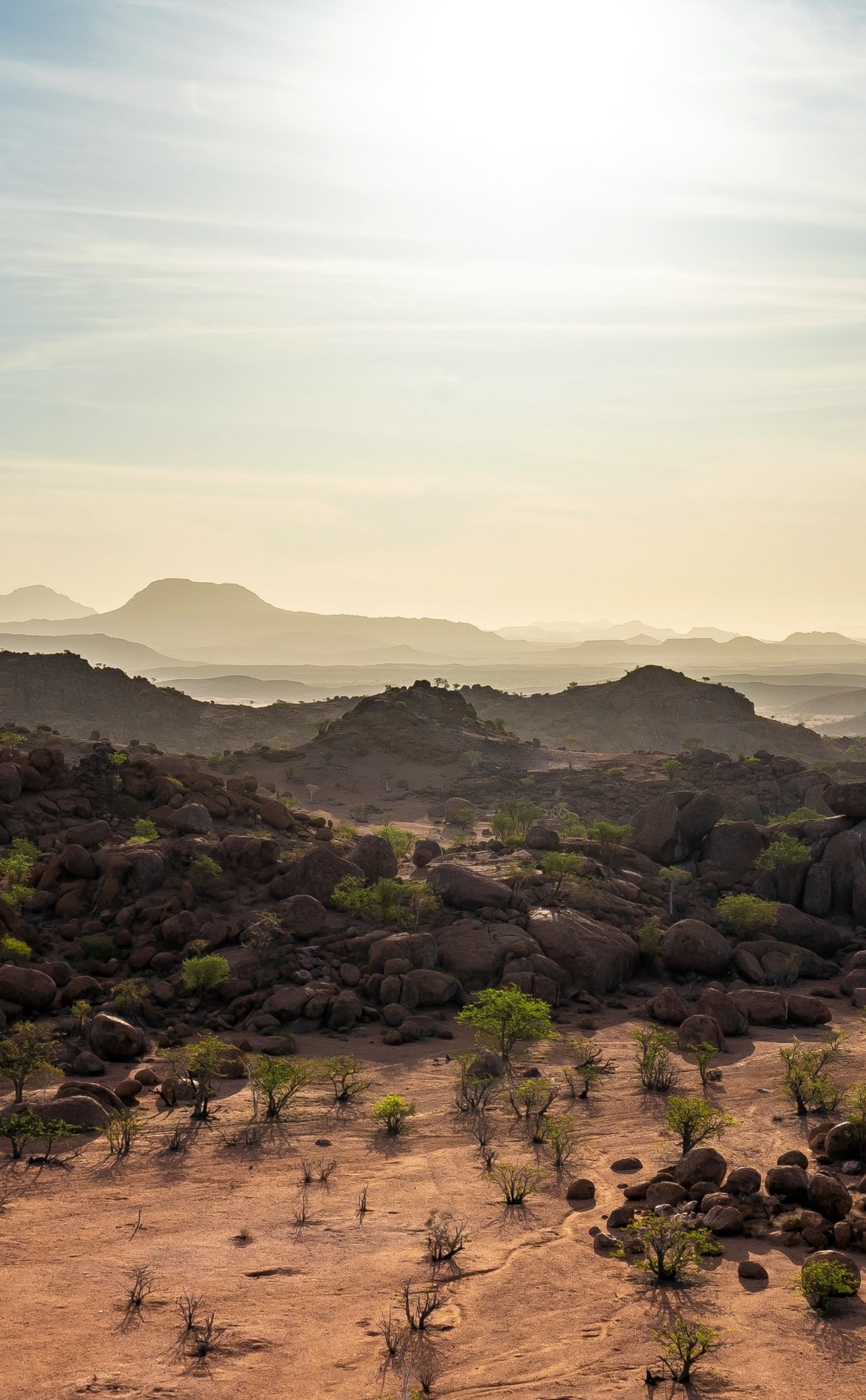 Darmaland
Beautiful rocky and rugged landscape, home to Damara people and to the UNESCO World Heritage Site Twyfelfontein, famous for its rock engravings and paintings.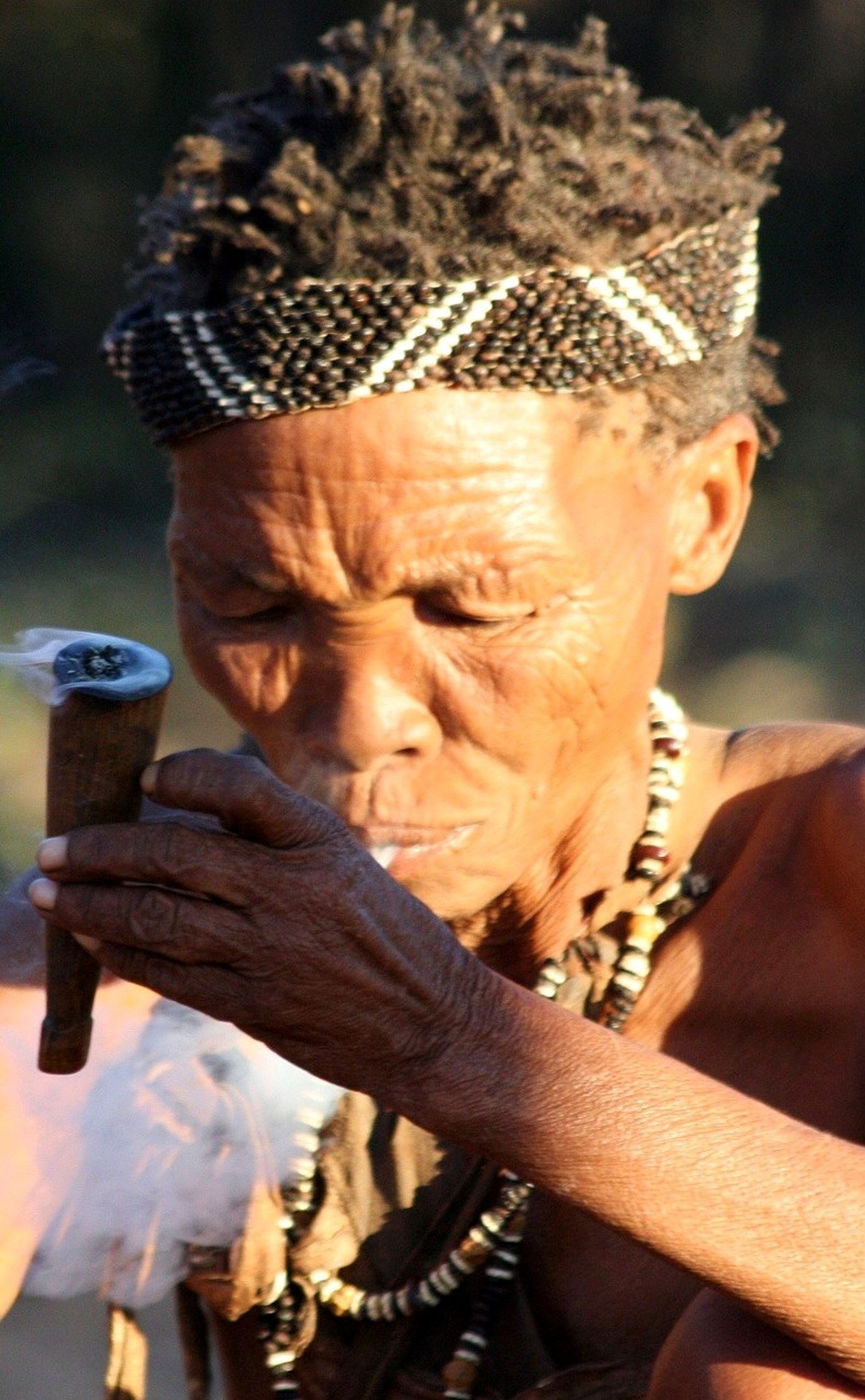 Living Museums
6 traditional tribal projects (eg. visit the Bushmen in Ju/'Hoansi-San at Tsumkwe) for preservation of traditions and ethnic cultural exchange.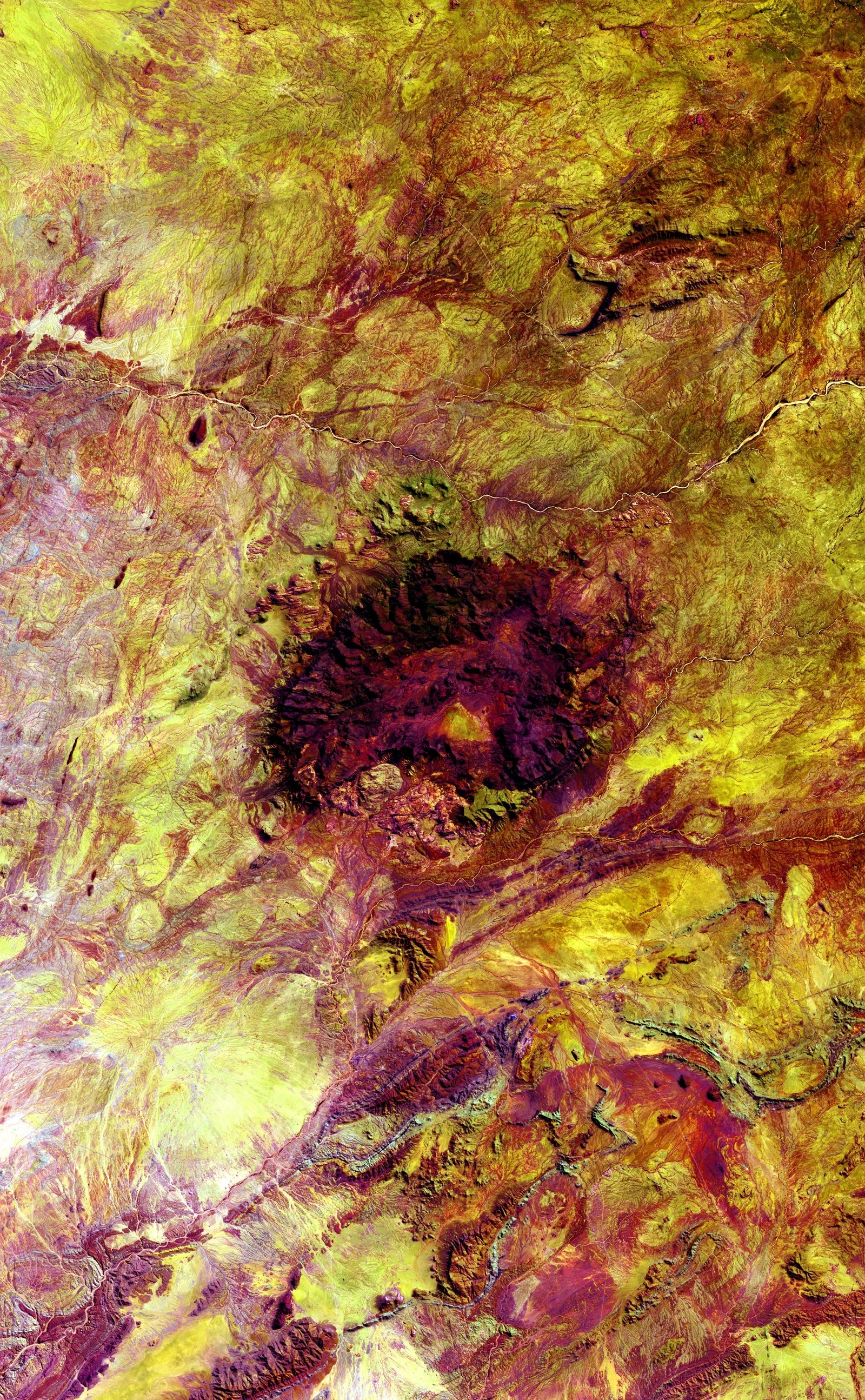 Brandberg Mountain
Highest mountain in Namibia, unique, almost perfectly circular formation, called the "Burning Mountain" thanks to its glowing color painted by the rising and setting sun.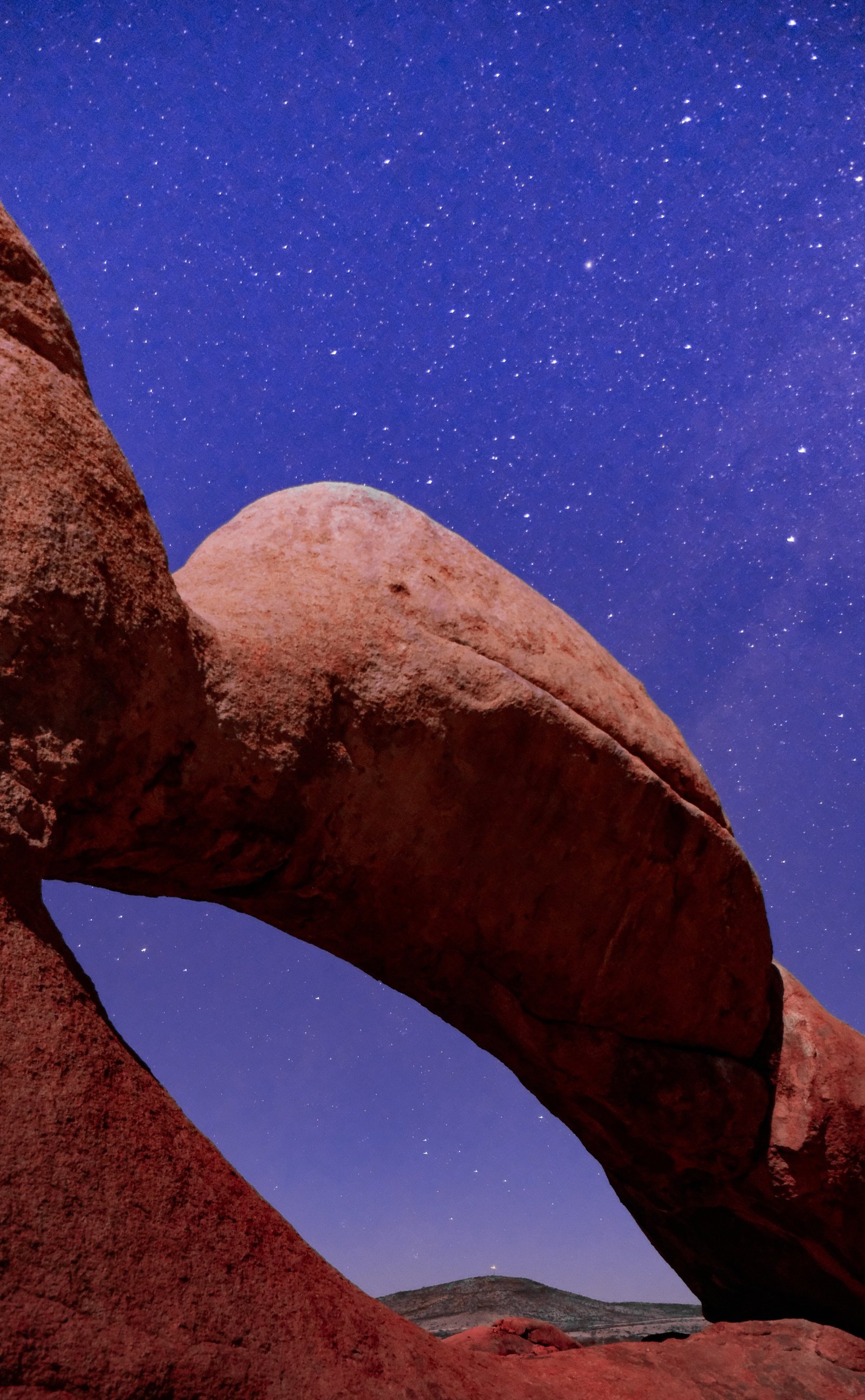 Spitzkoppe
Group of bald granite peaks, hikers and photographers' paradise, called the "Matterhorn" of Namibia, due to its distinctive shape, hundreds of rock paintings, especially near the "Bushmen's paradise".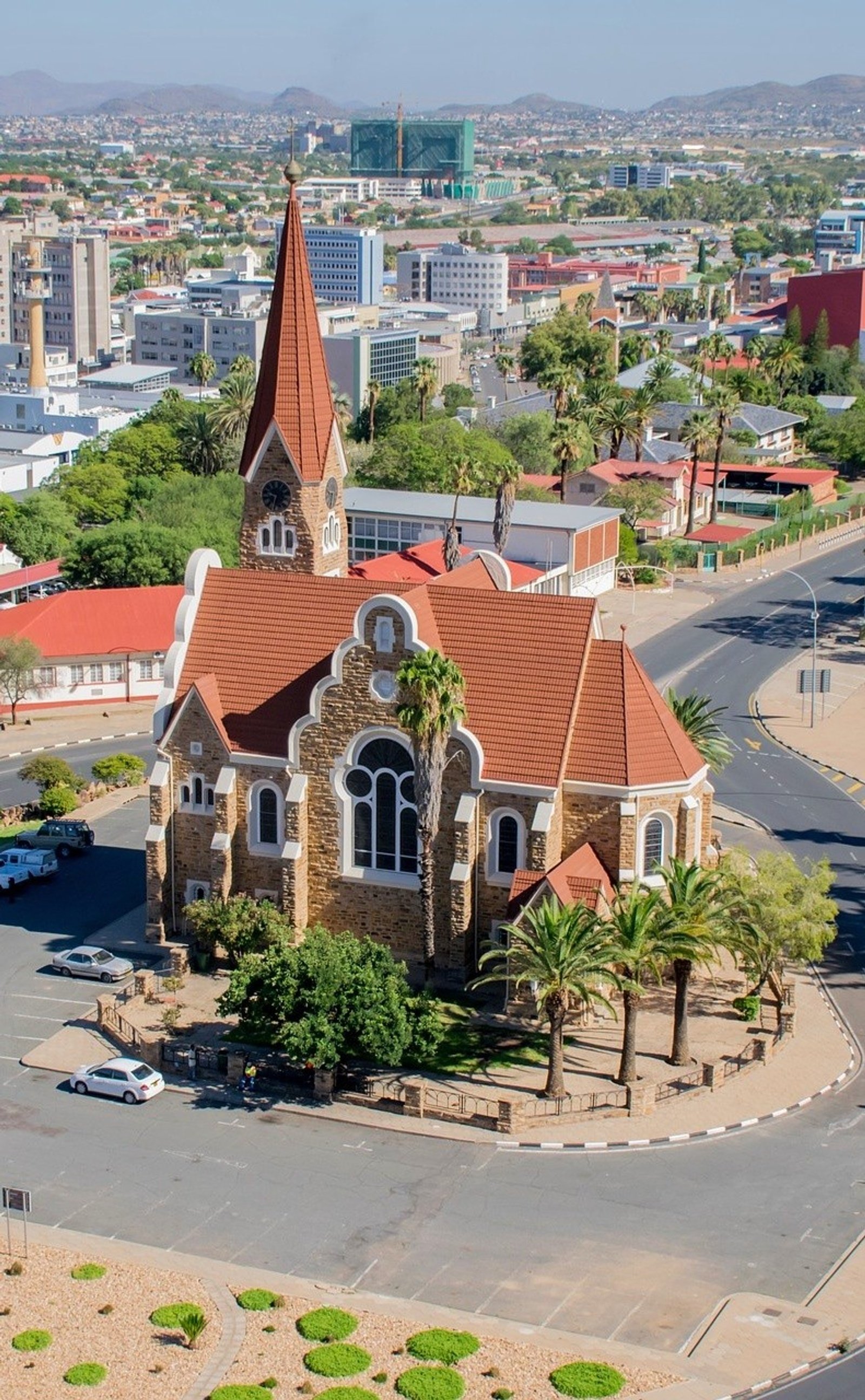 Windhoek
Capital of Namibia, elevation of 1,700 metres, surrounded by mountains, modern, urban African vibe, wide selection of restaurants, cultural sights and accommodations.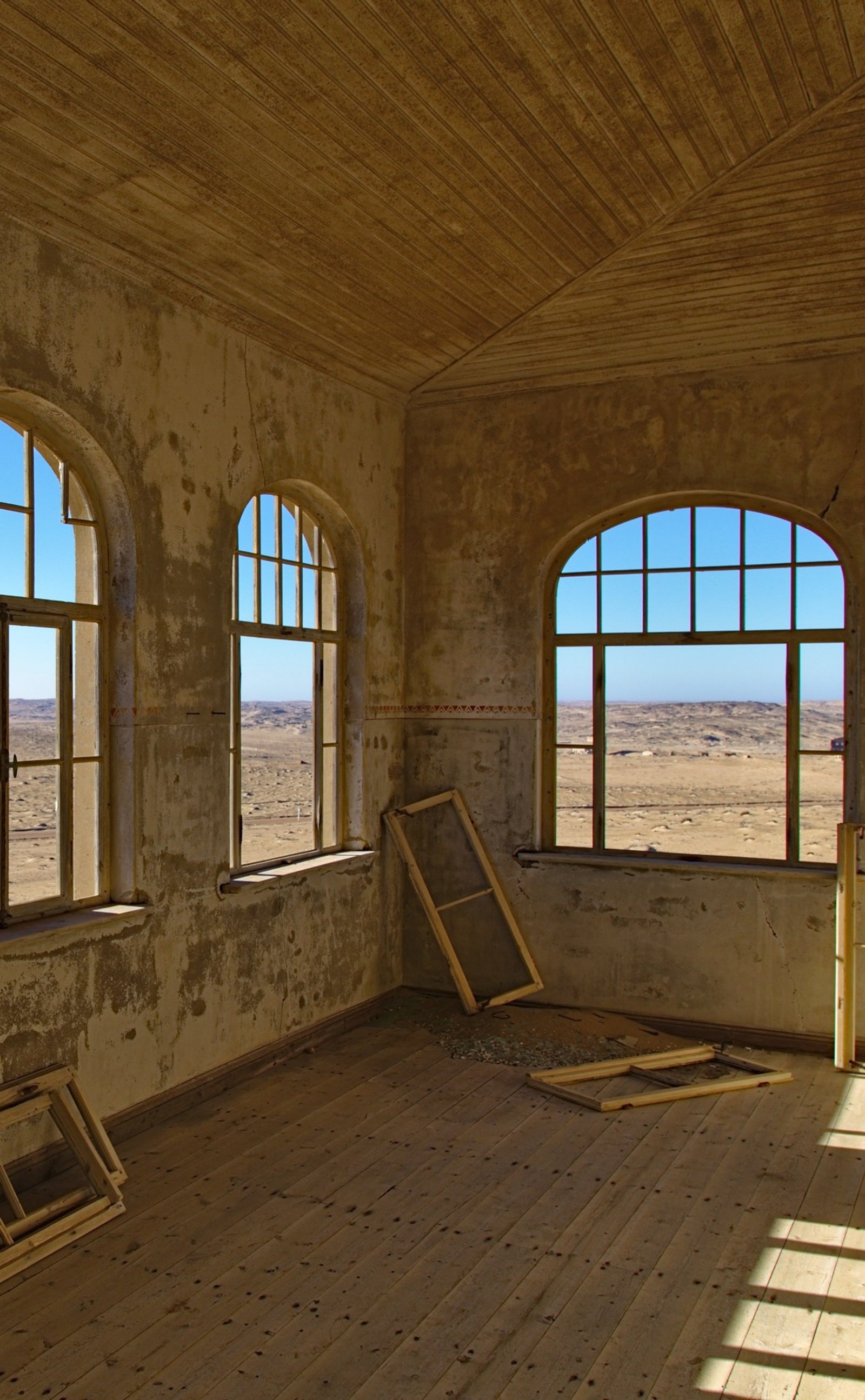 Kolmanskop
Once one of the richest towns in Africa during a diamond boom in 1910, now a ghost town in the Namib Desert, one of the most photographed places, accessible from Lüderitz, guided tours available.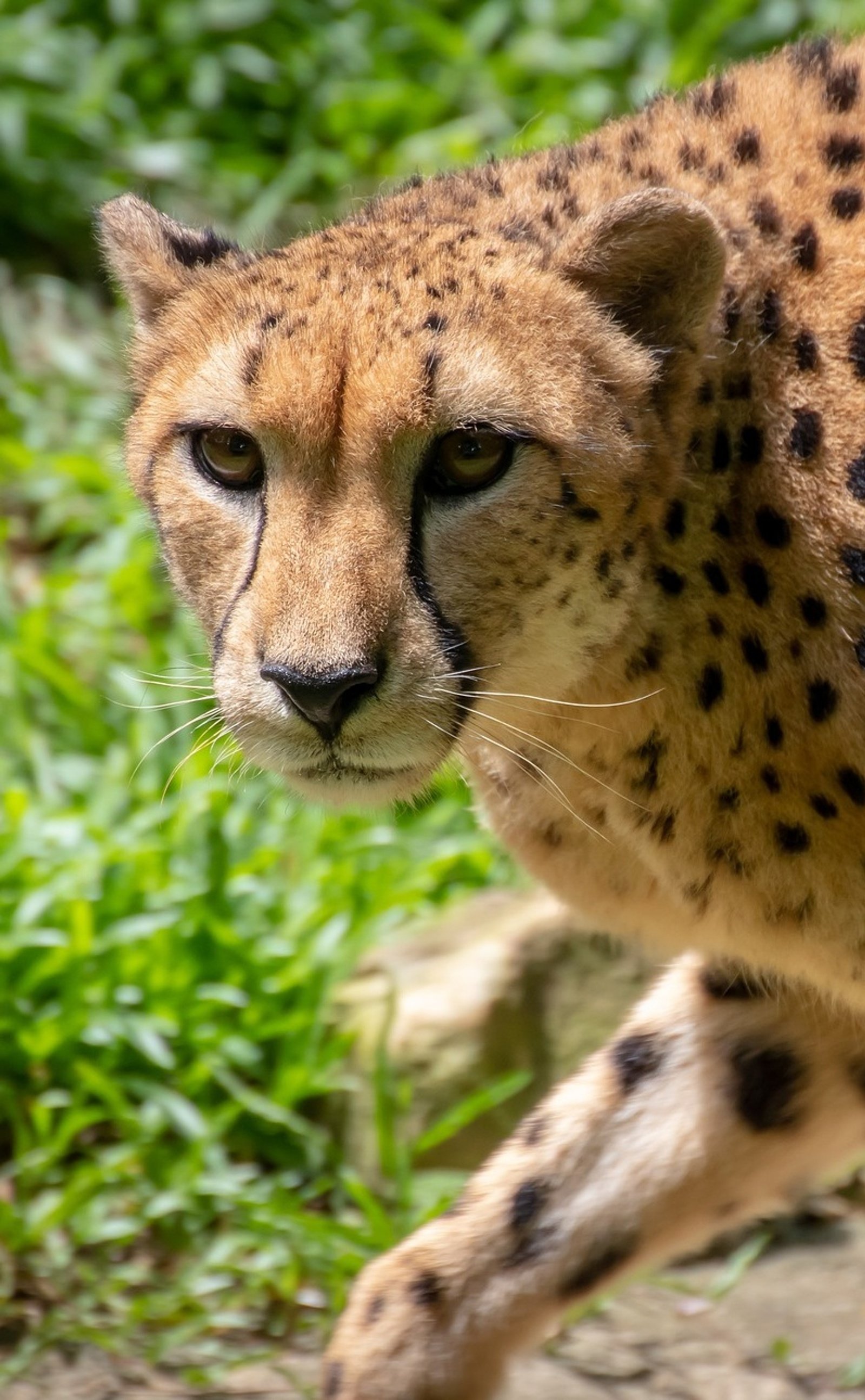 Cheetah Conservation
Namibia is the Cheetah capital of the world, home to around 3000 endangered cheetahs (of the less than 10,000 remaining worldwide), visit the Cheetah Conservation Fund at Otjiwarongo.