Ghana
A fusion of tribal traditions and modern culture
Ghana is famous for its hospitality; the friendly and helpful people make this country an ideal travel destination for those who are visiting the continent for the first time. In addition to these conveniences the country offers everything a traveler could wish for, both with regards to the natural wonders and cultural exploration, including: Ocean beaches, tropical forests, plain savannas, all with stunning animal life, cities steeped in history, and a massive distribution of distinct ethnic subgroups (over 100 different tribes), mainly found in urban areas (90% of the population) With all of this available at one's fingertips, travel is sure to be unforgettable in Ghana.
Top things to do in Ghana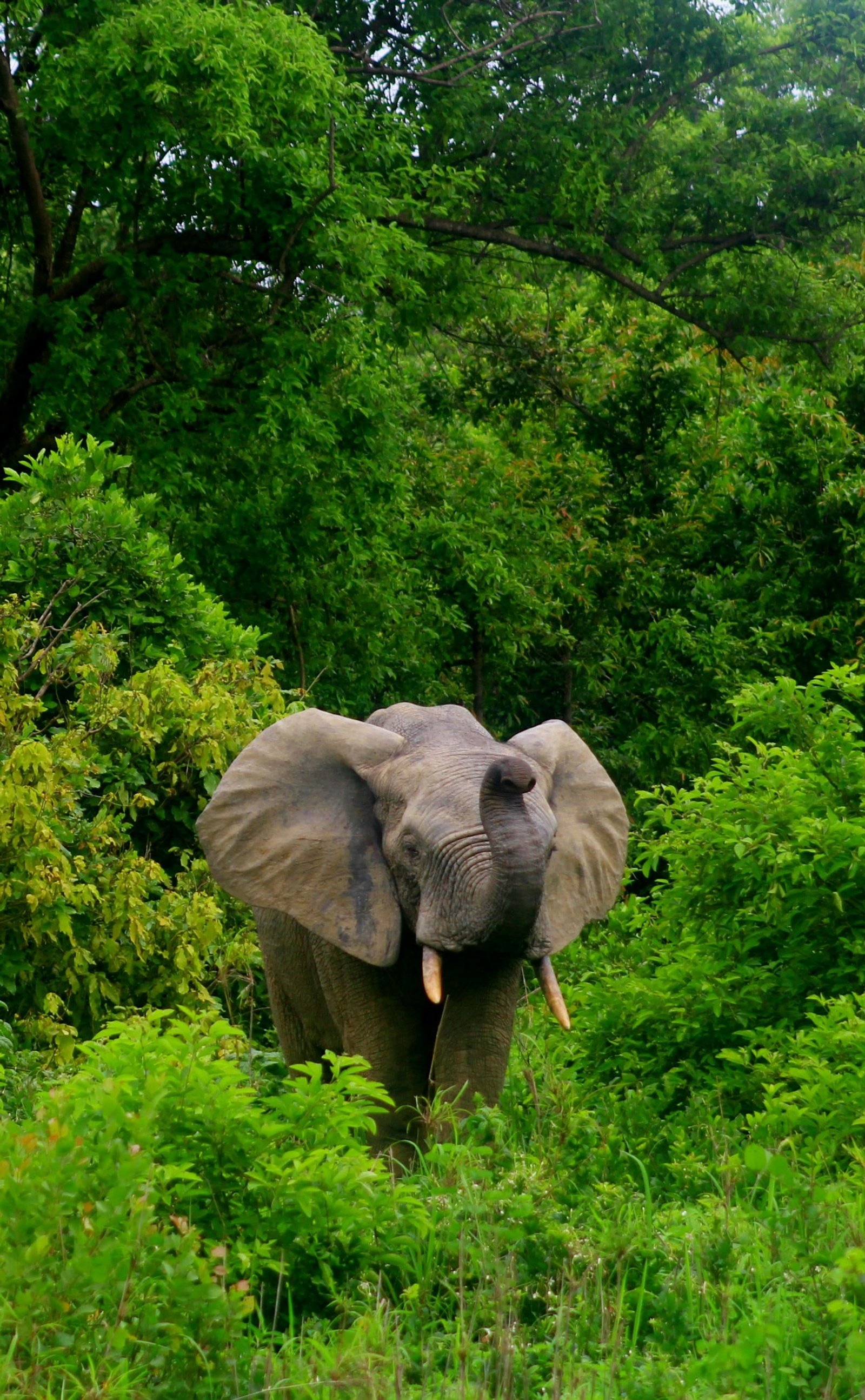 Mole National Park
Largest National Park in Ghana with more than 300 different species (around 90 mammals), waterholes visited by herds of elephants, one of the best options for wildlife lovers in West Africa.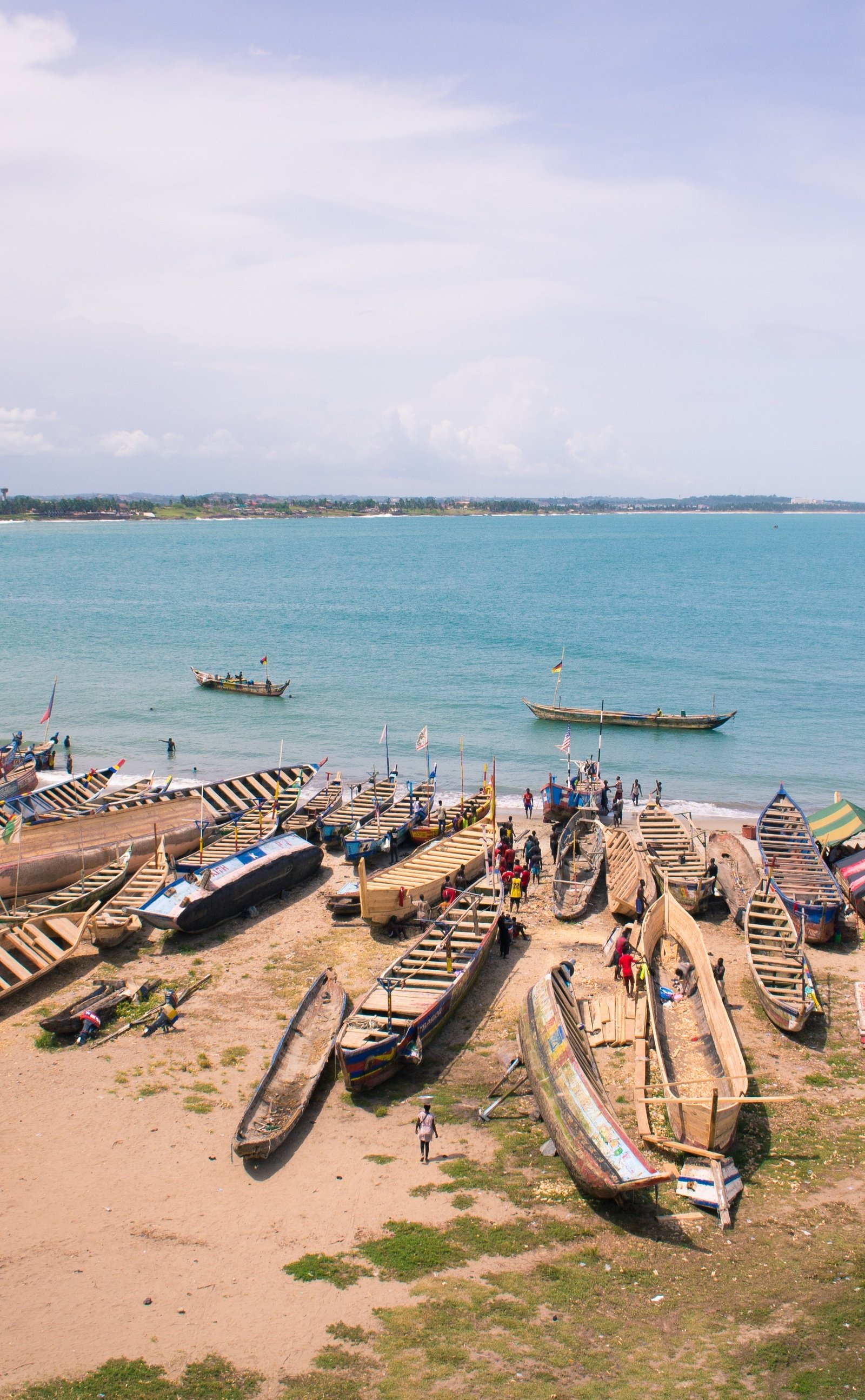 Cape Coast
Rich in (dark) history serving as a trading port for different empires, most famous for the Cape Coast Castle, today interesting fishing town, excellent base for backpackers to explore nearby sites.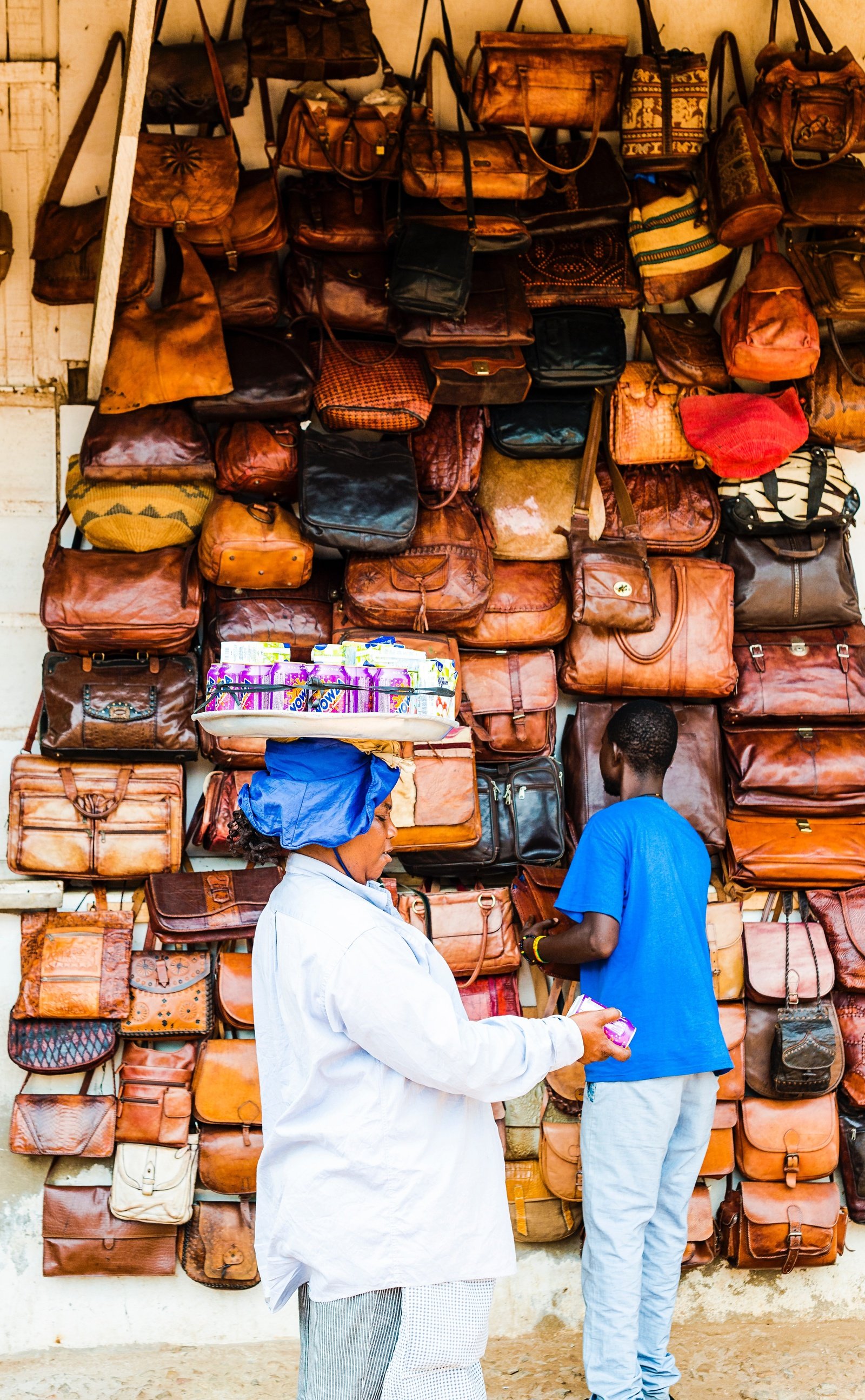 Accra
Lively capital of Ghana, famous for its hospitality, great music and art scene, nightlife beach and food options, modern and chaotic but charming and worth exploring its different faces.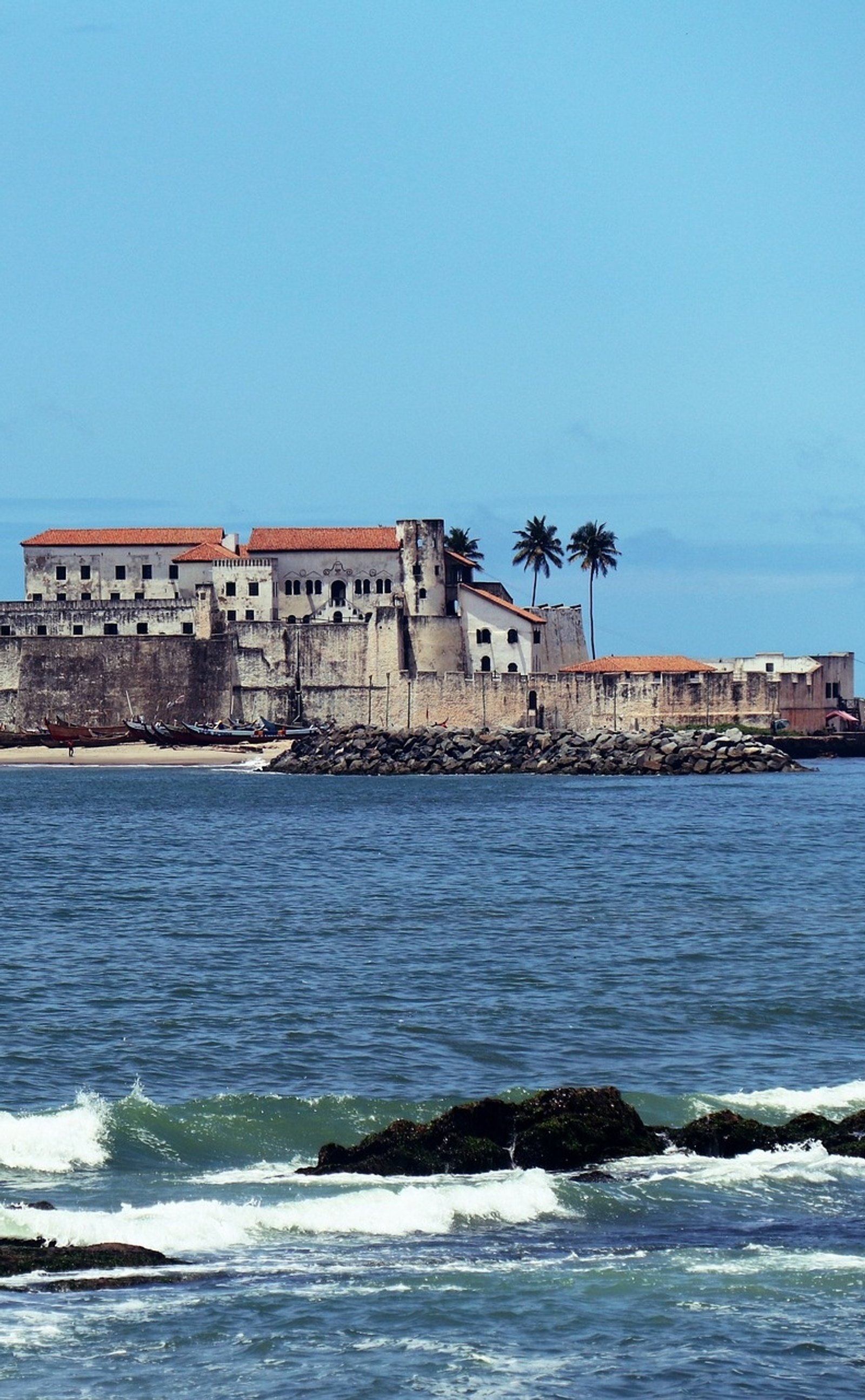 Elmina Castle
Oldest European building in Sub-Saharan Africa serving as one of the most important stops for slave trade, today hosting the Ghanaian National Museum, and place of pilgrimage for African Americans.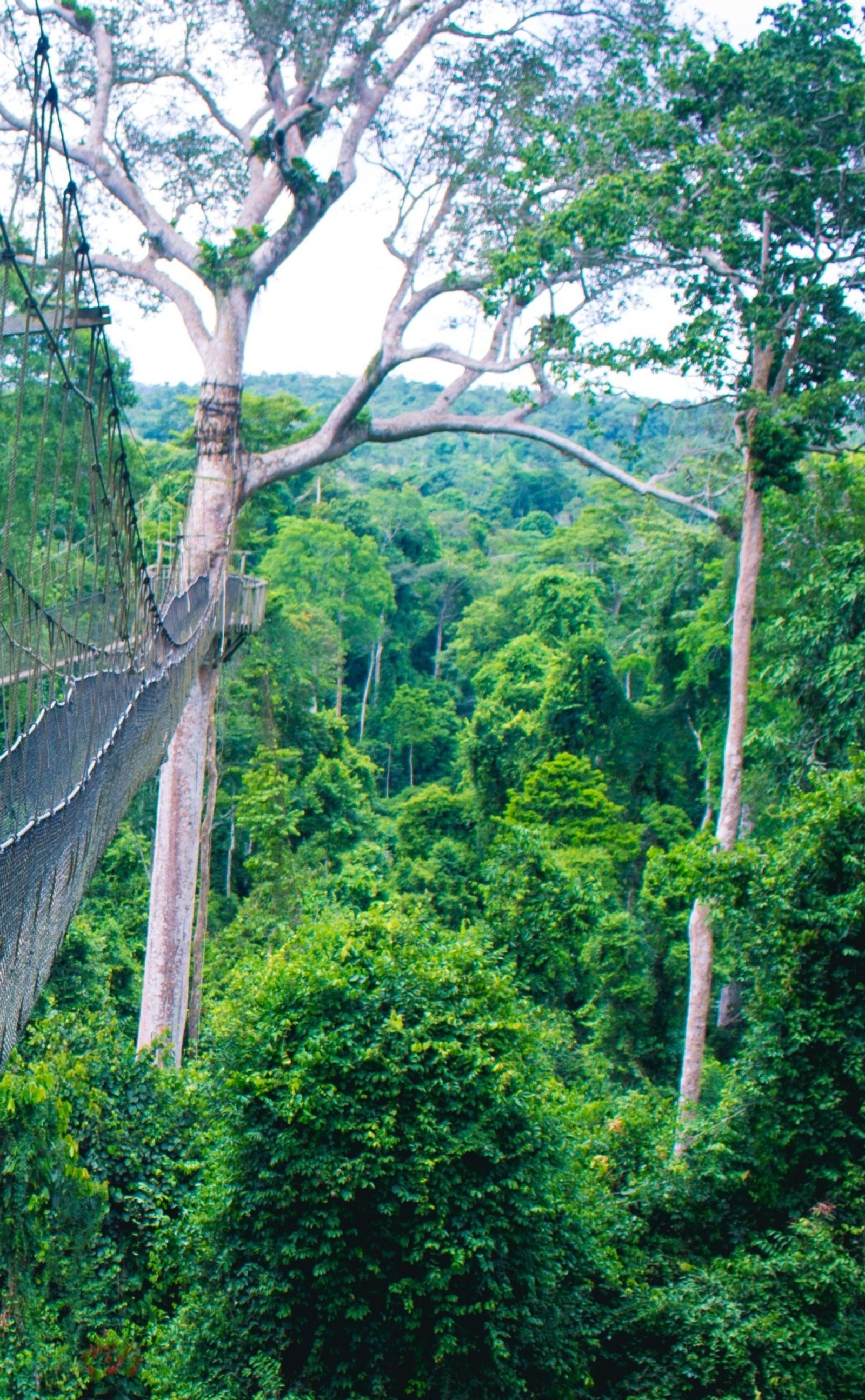 Kakum National Park
Ghana's largest tropical rainforest, was established by the local communities, Canopy walkway, around 100 mammal species (forest elephants!), rich flora, excellent for bird and butterfly watching.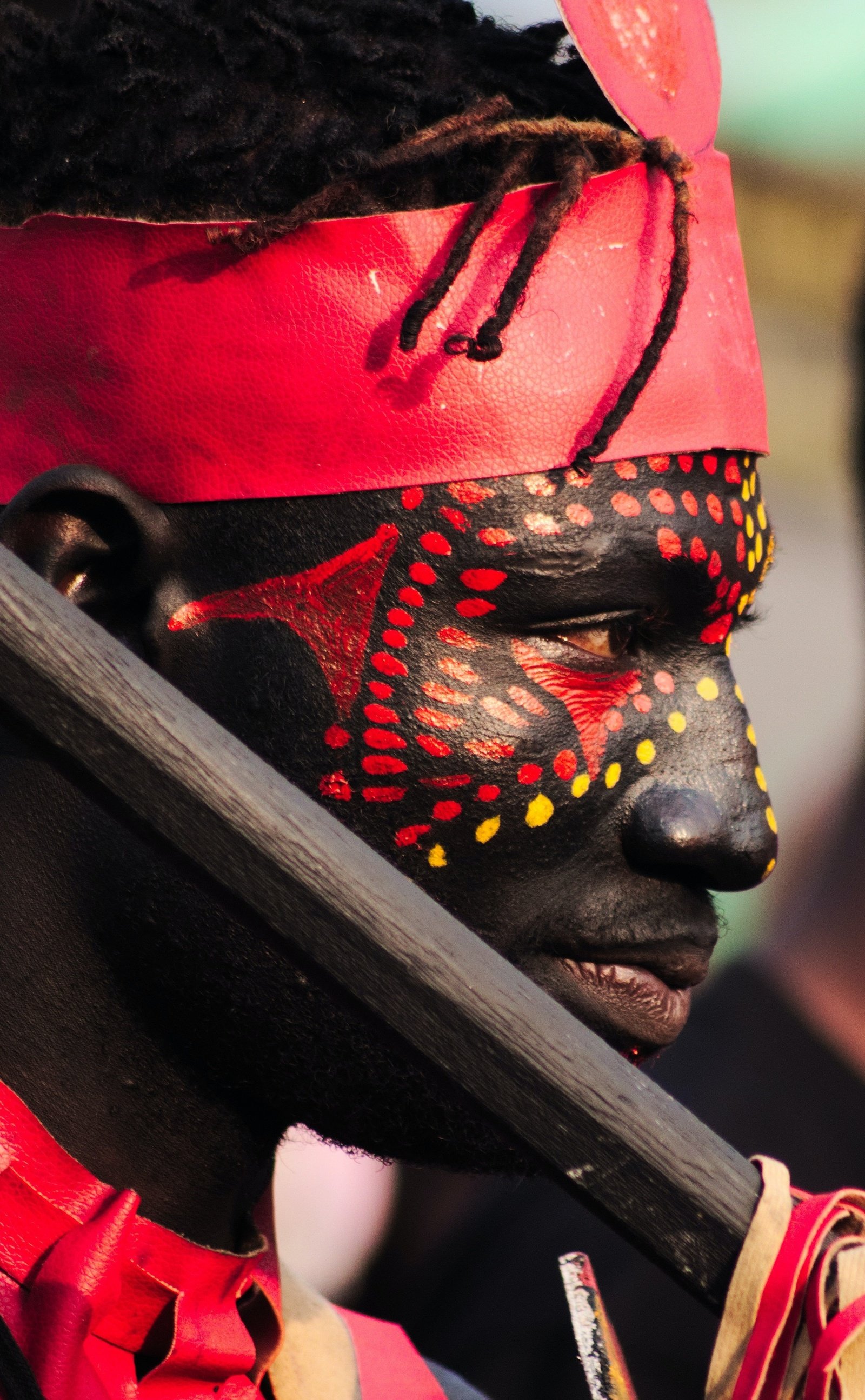 Culture, Music, Art
Over 100 tribes with different traditions, around 90% of the people live in urban areas, modern Afrobeat originates here from the '20s, explore Chale Wote street art festival for art, music and dance.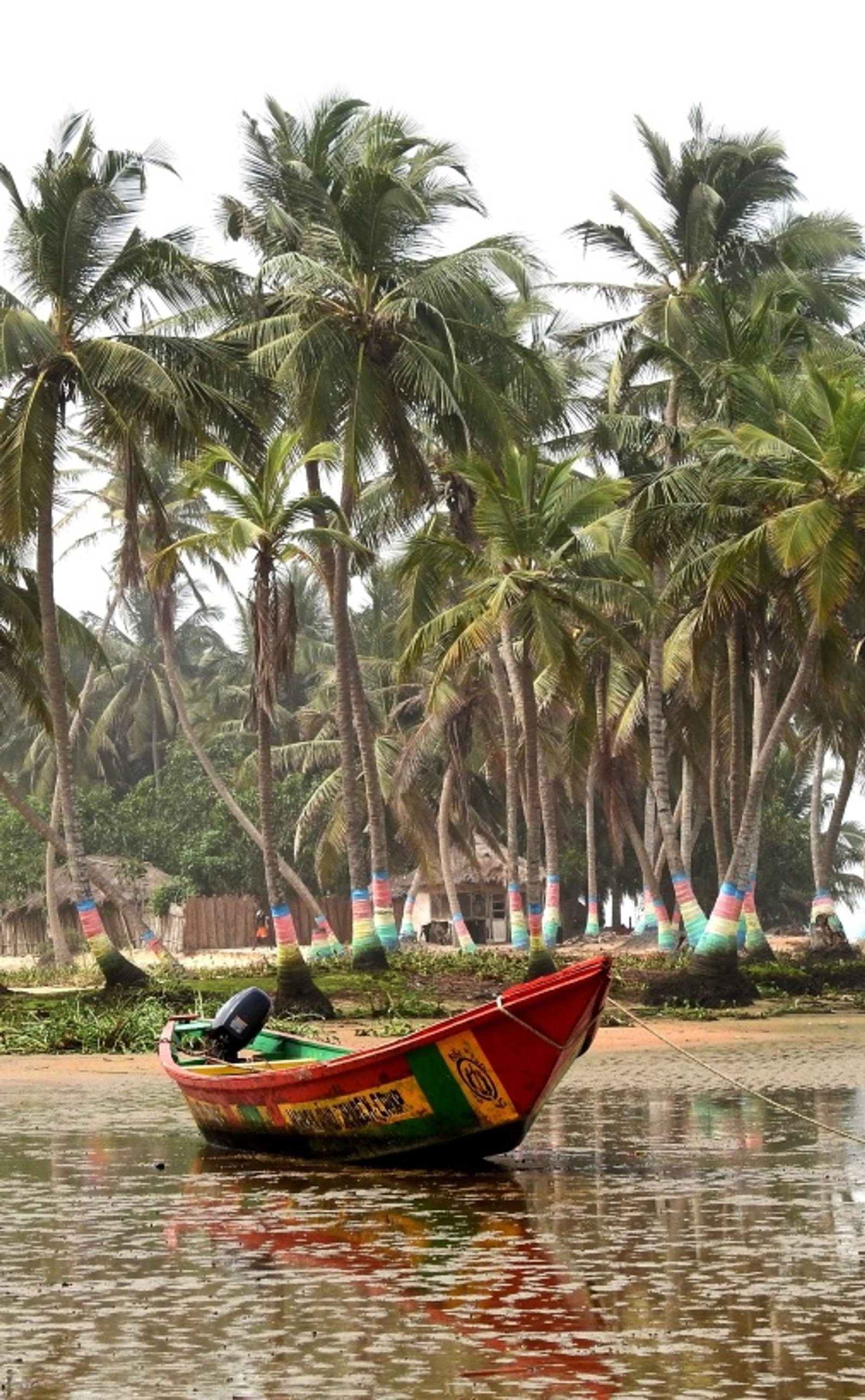 Volta Region
Eastern Highlands, low-key, low-cost travel options, highest peaks in Ghana with excellent hiking options, ecotourism, lush and green around the Volta river,tropical beach atmosphere at the small port, Ada.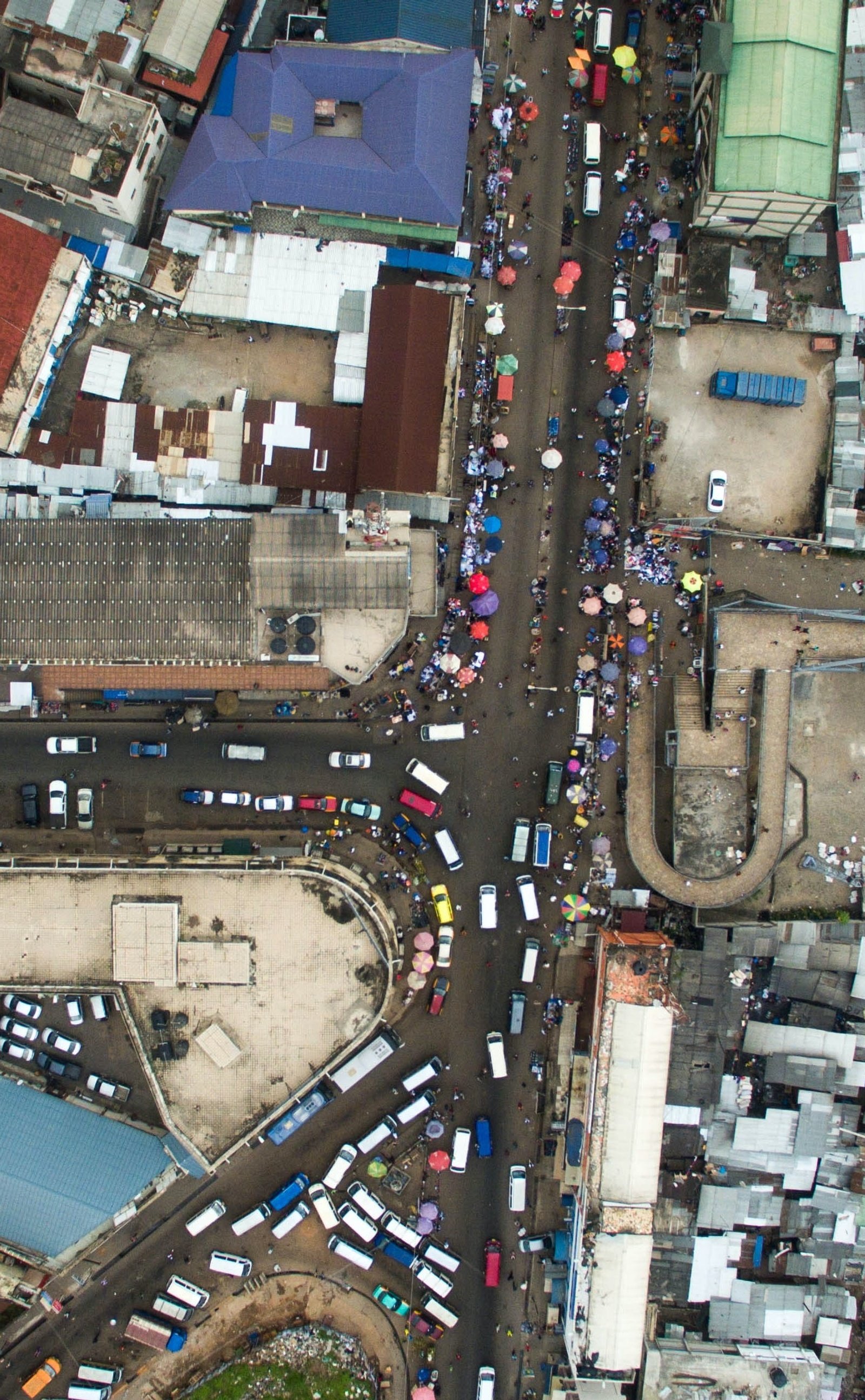 Kumasi
Modern and historical capital of Ashanti Kingdom, a very hectic urban center, hosting several interesting sites, and home to Kejetia Market, the biggest market in West Africa with more than 10,000 stalls.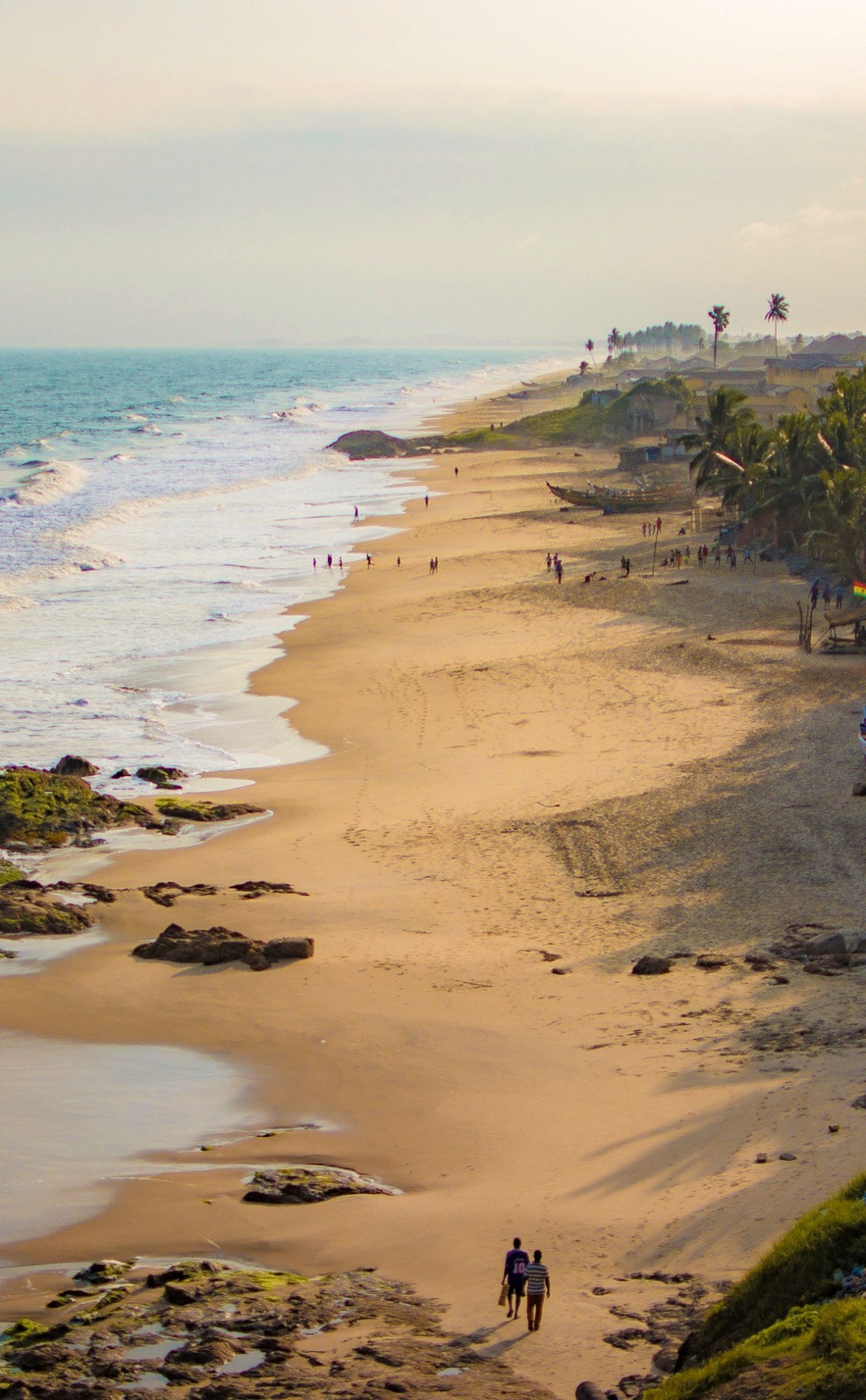 Ghanaian Coast and Beach
Coastline stretching for 560 kms, historical places and port cities like Cape Coast, as well as chill-out resorts like Busua, home to wide sandy beaches, and water sports like surfing.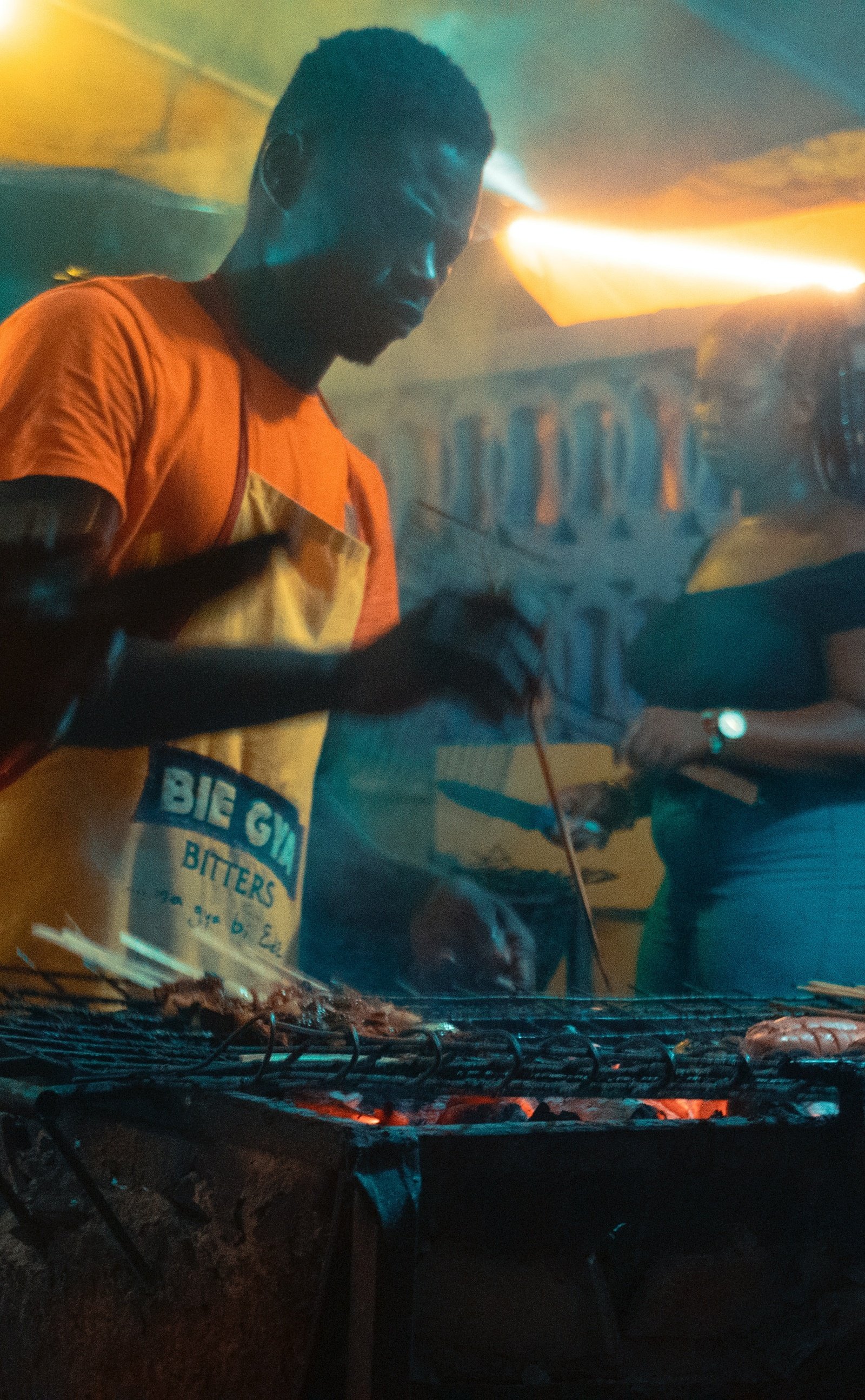 Ghanaian Food
Food is a central element of Ghanaian people's hospitality, try chichinga as a street food (skewered and grilled meat rubbed in spices), Kelewele (plantain), Waakye (rice) and fried or fresh Tilapia.