Morocco
The world of ancient medinas and vivid souks
Morocco is characterized by its endless and vibrant beauty; ancient medinas featuring many historical treasures, vibrant bustling markets (also called souq or souk), cozy rooftop terraces with gorgeous city views, modern atmosphere in the Ville Nouvelle (new city) districts, fabled cities with stunning Moroccan architecture and tilework, kasbahs (fortified cities) in desert oases, unique natural wonders stretching from the Atlas Mountains to the Sahara Desert, sandy beaches and lively port cities, a defining mint tea culture and last but not least a memorable culinary experience shaped by the exotic spice trade.
Top activities in Morocco
Top things to do in Morocco
Rabat
Political and administrative capital, more-laid back city contrasting the hustle of Casablanca or Marrakesh, visit the palm-fringed central beach, the charming medina, the Kasbah des Ouidas ("mini blue city").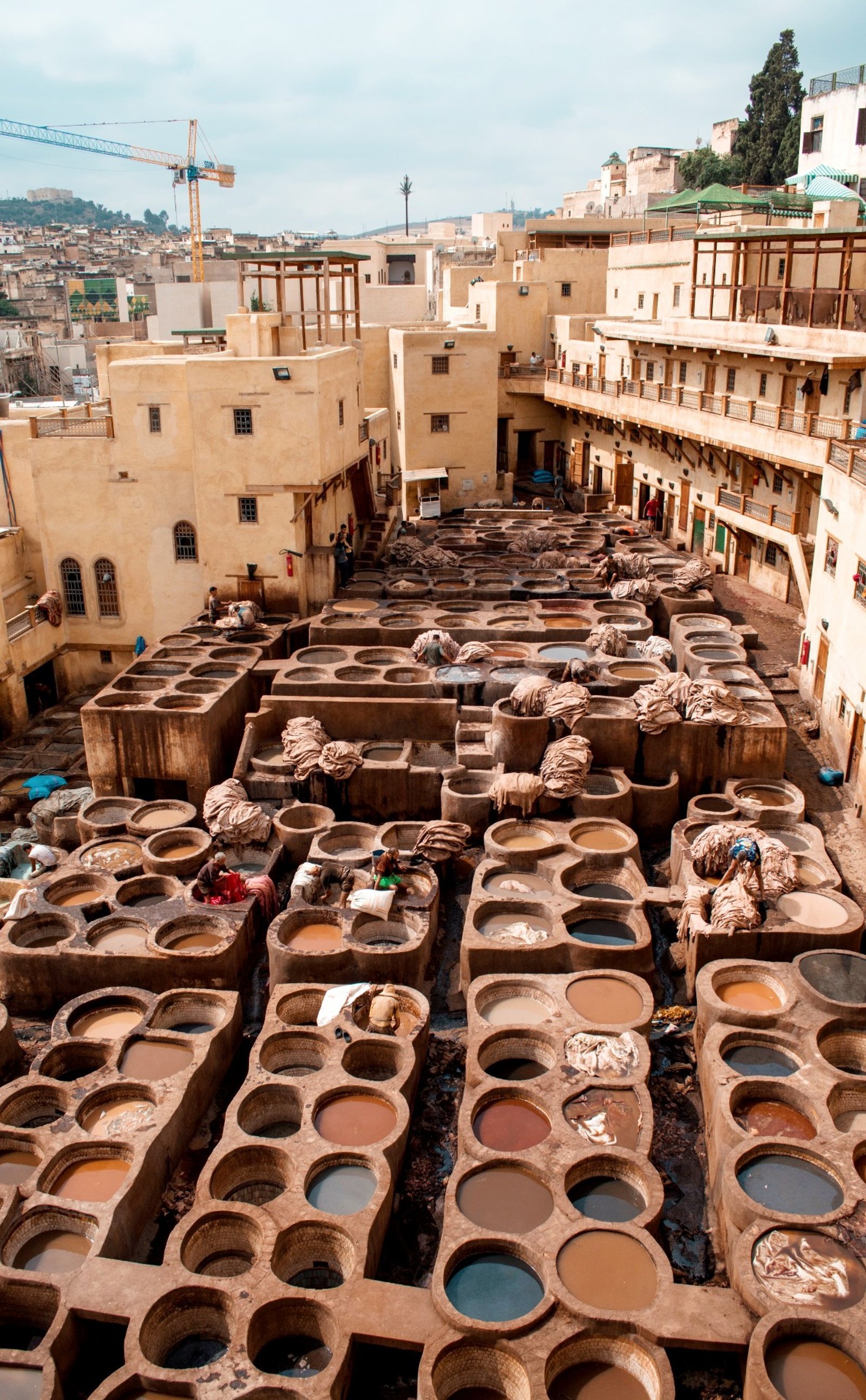 Fez
Medina of Fez (UNESCO World Heritage Site) is one of the world's largest pedestrian zones with rich history, rooftops overlooking minarets, bustling souqs (markets), aromatic food stalls, artisans, leather tanneries...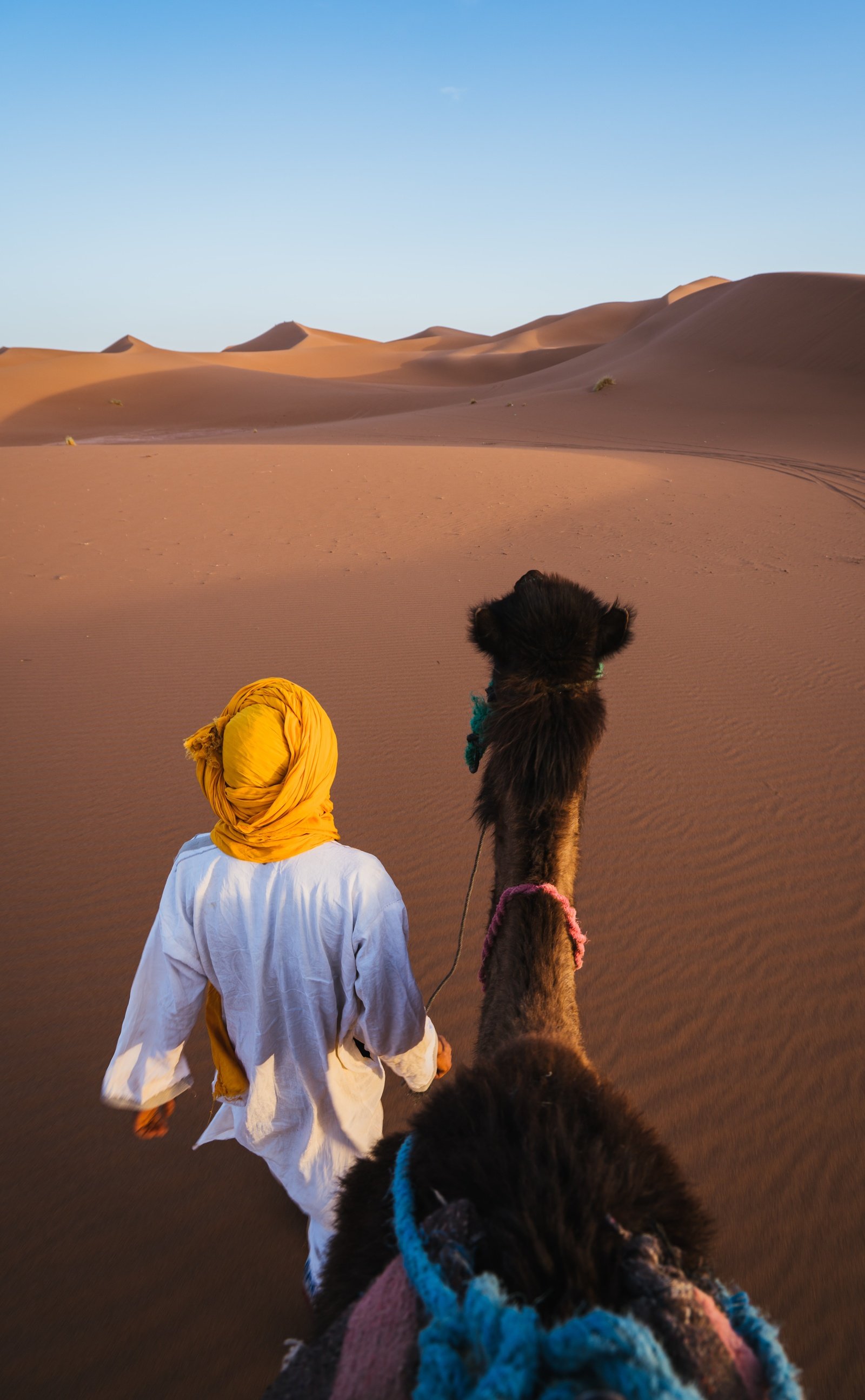 Erg Chebbi
Located next to Merzouga, a 30km-long area of sand dunes in the Sahara desert, home to nomadic Berbers, camel and 4x4 tours, sandboard and other activities, spend the night in the desert under the stars!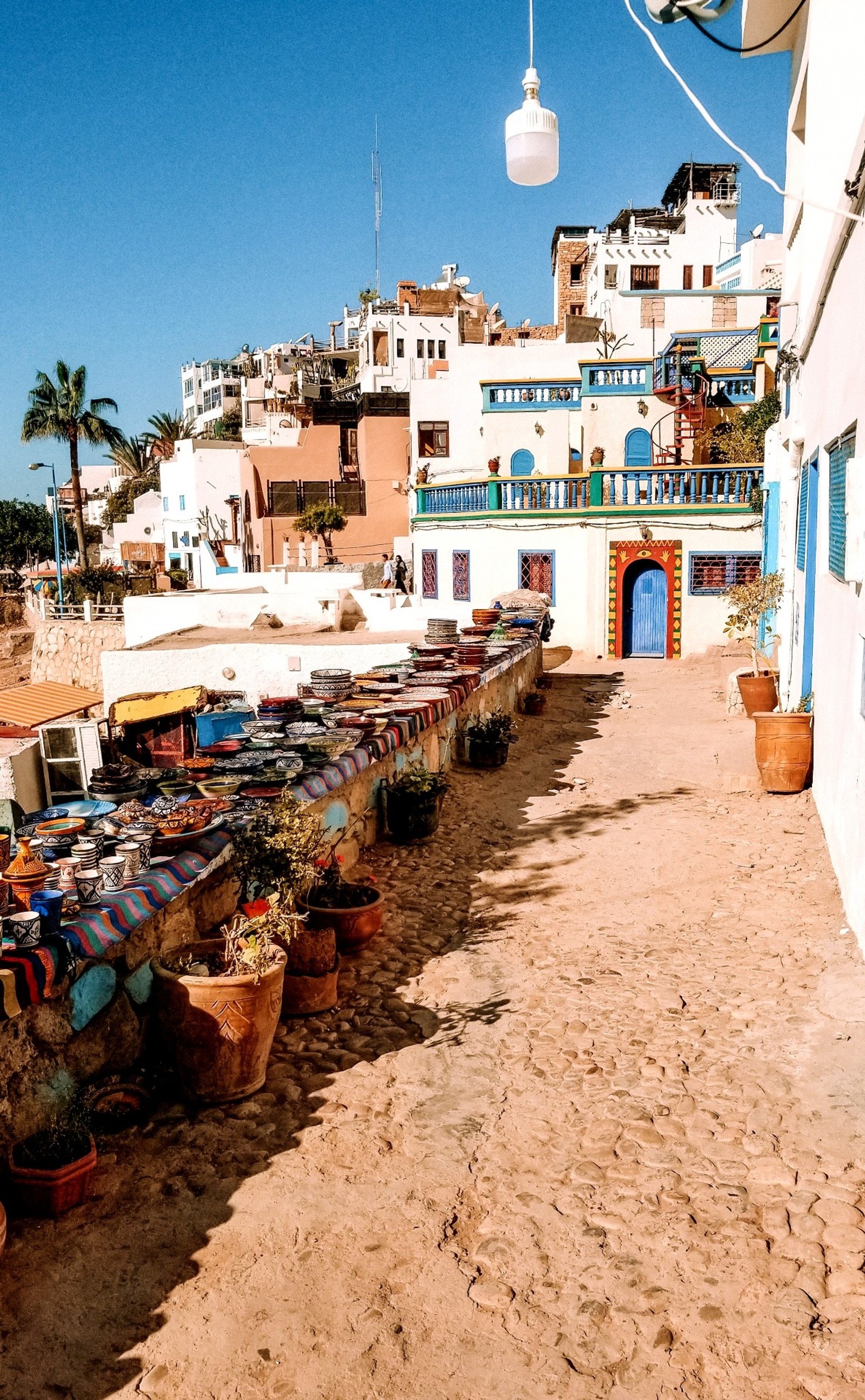 Taghazout
Small fishing village around 20kms from Agadir, considered as the primary spot for surfing in Morocco with the best waves, it's charming buildings, laid-back atmosphere makes it worth a visit beyond surfing.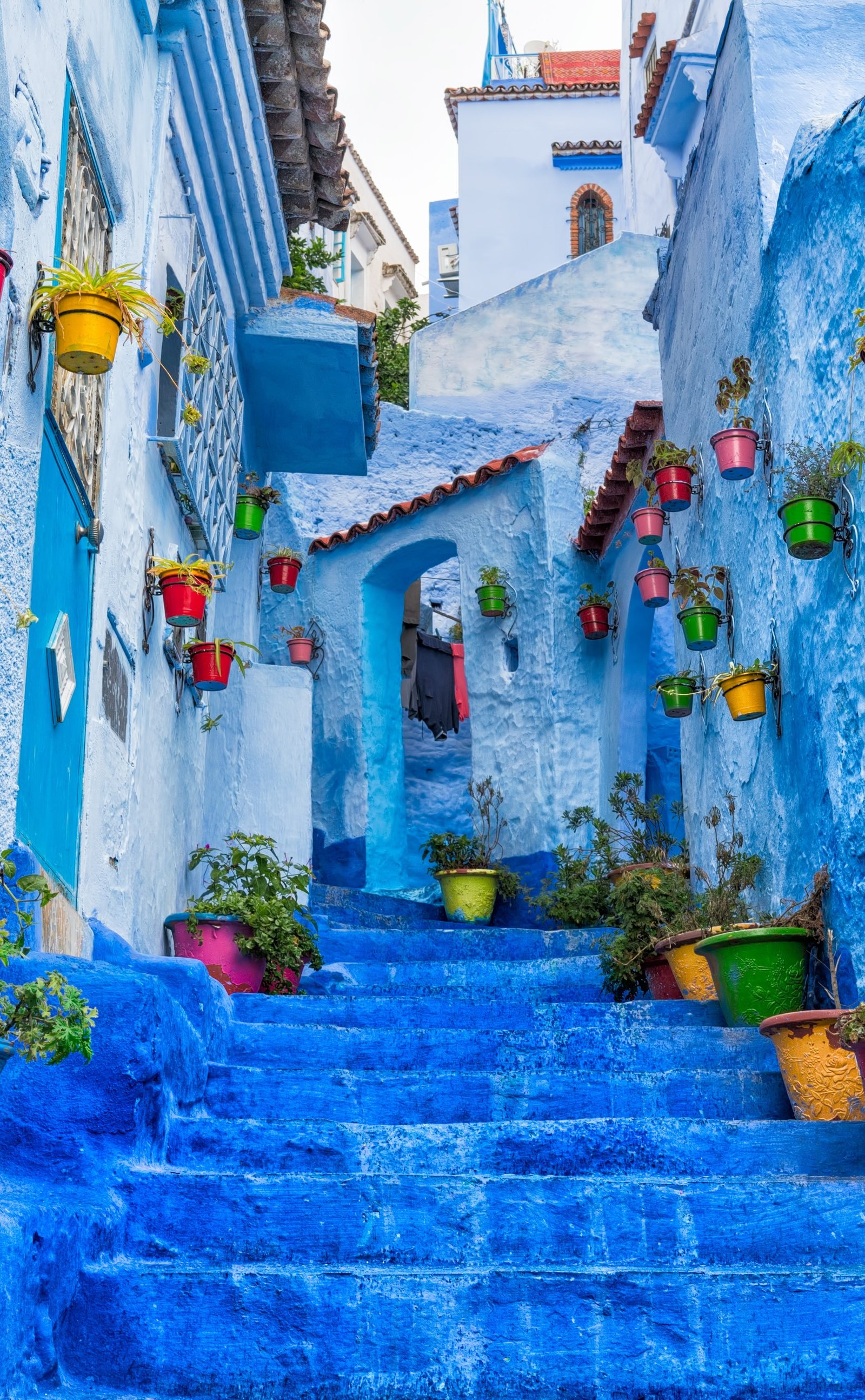 Chefchaouen
"Blue pearl of Morocco", touristy but still charming, lying beneath the peaks of Rif, considered as the most beautiful town is Morocco, old medina with bright blue buildings.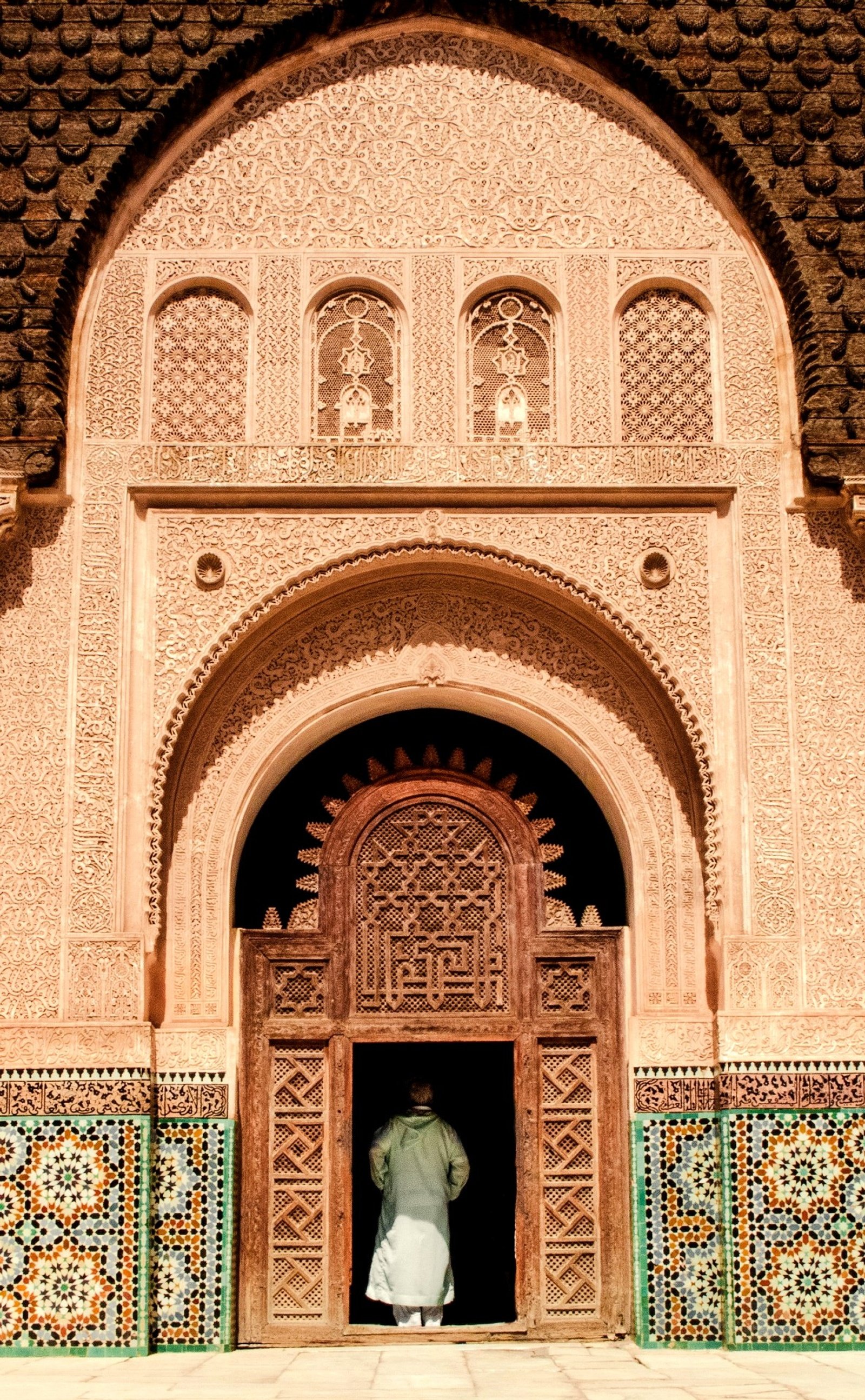 Casablanca
The modern face of Morocco, biggest city and commercial centre, less-touristy city in Morocco, discover history, culture, unique architecture, food markets, and just walk around to get to know local life.
Aït Benhaddou
Located on the southern slopes of the Atlas Mountains, the ksar (group of earthen buildings surrounded by high walls) is a UNESCO World Heritage Site, representing a traditional pre-Saharan habitat.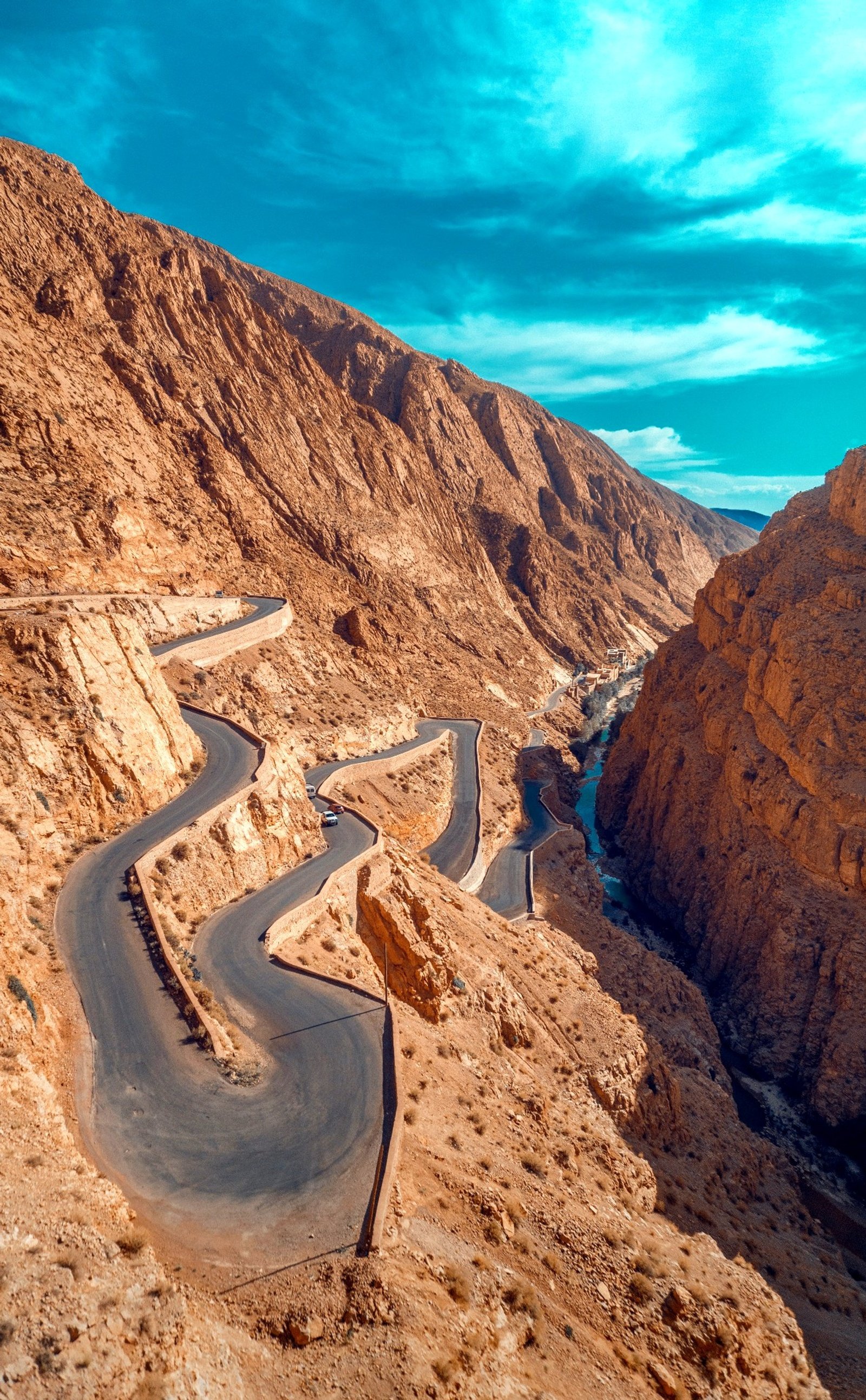 Dadès Gorges
Series of rugged gorges carved by the Dadès river stretching from the Atlas mountains until the Sahara, home to two-tone kasbahs, rose valleys, oases and mudbrick palaces and beautiful mountain passes.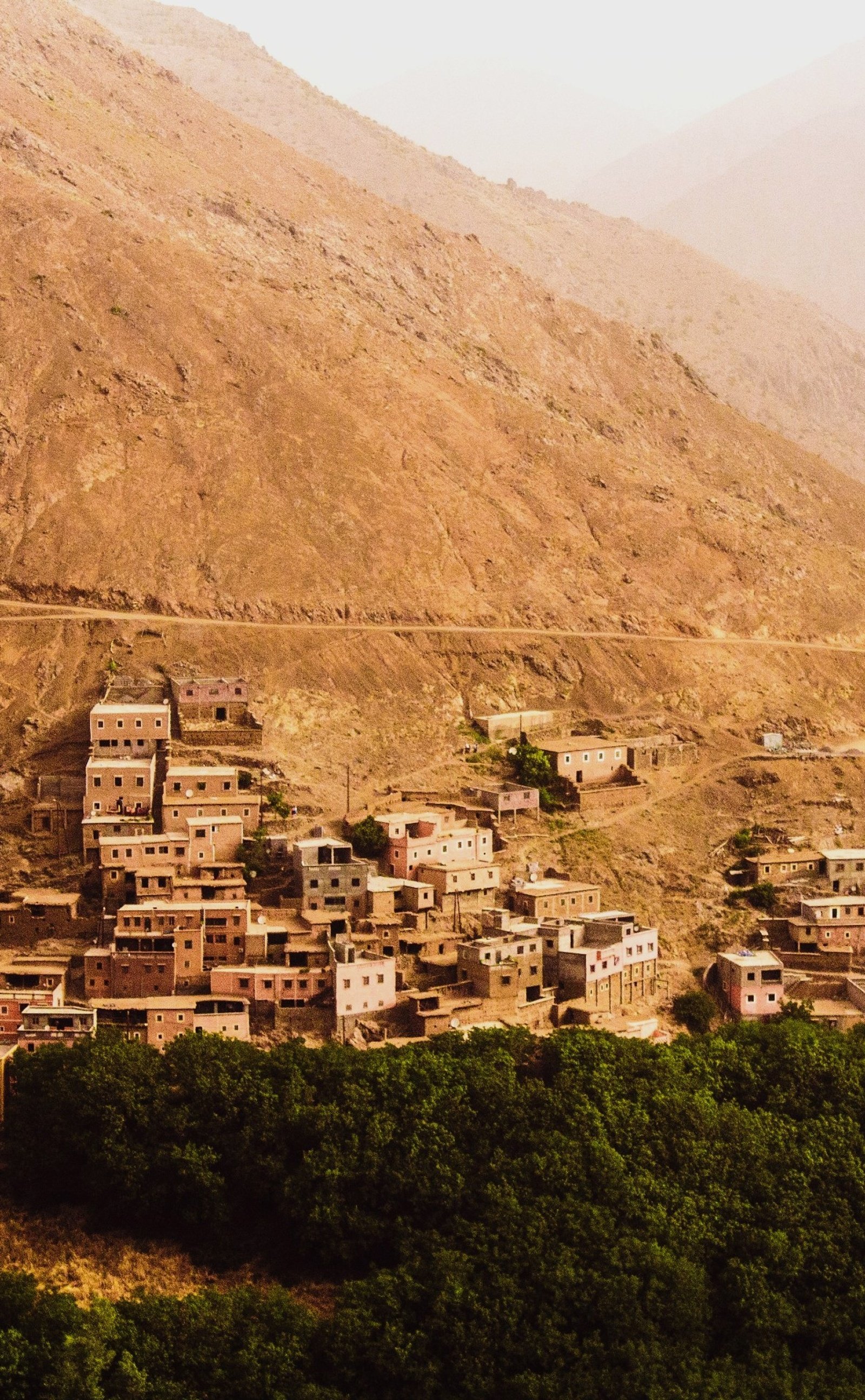 Toubkal (Atlas Mountains)
Toubkal at 4,167 metres is the highest peak at the Atlas mountains (and North Africa), challenging but rewarding hike, possible to hike the peak over a long-weekend.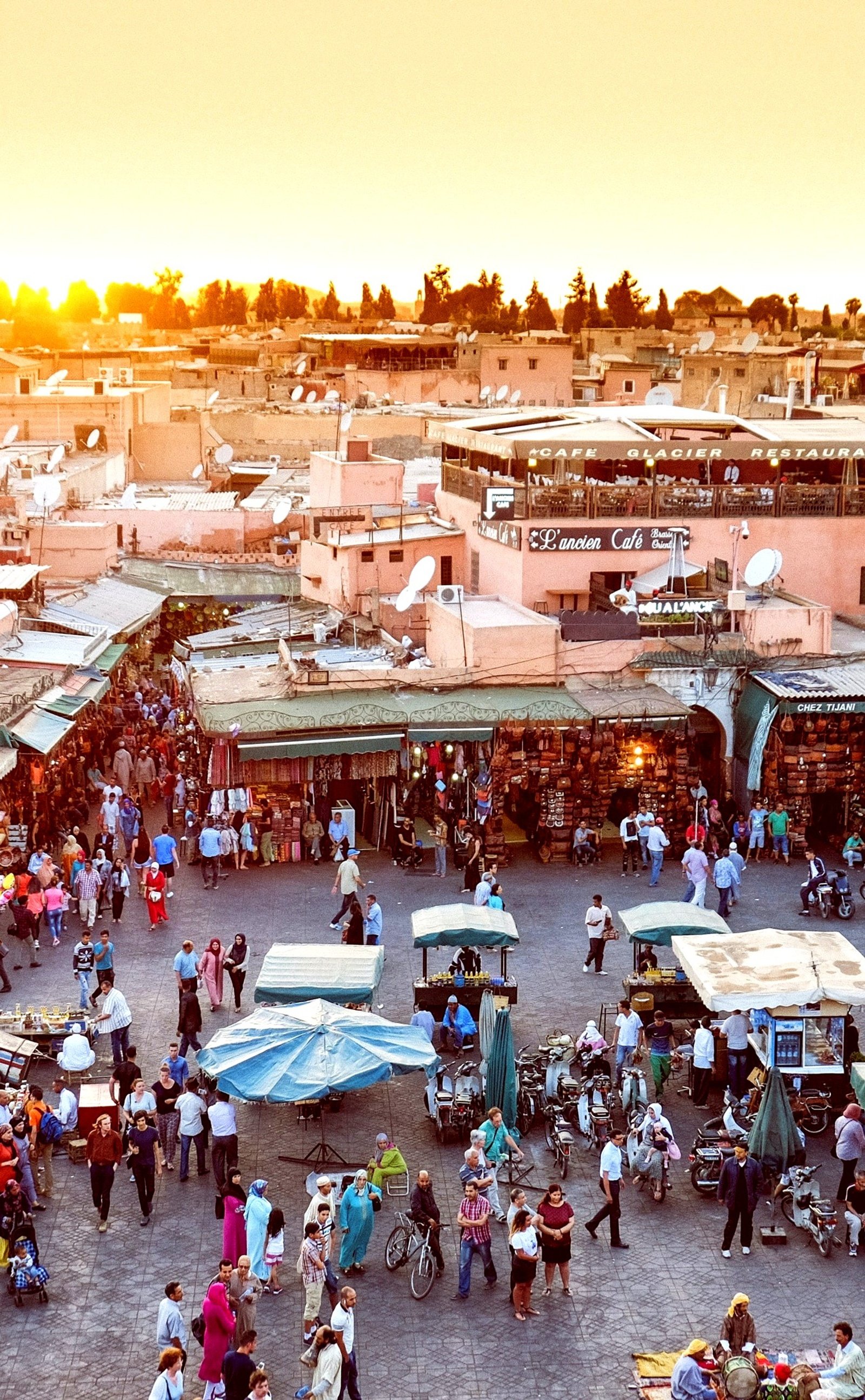 Marrakesh
Home to beautiful Islamic architecture, visit the labyrinthine-like souqs in the medina, amd Djemaa El Fna, the main square with snake-charmers, acrobats, musicians, grilling food-stalls, snail vendors...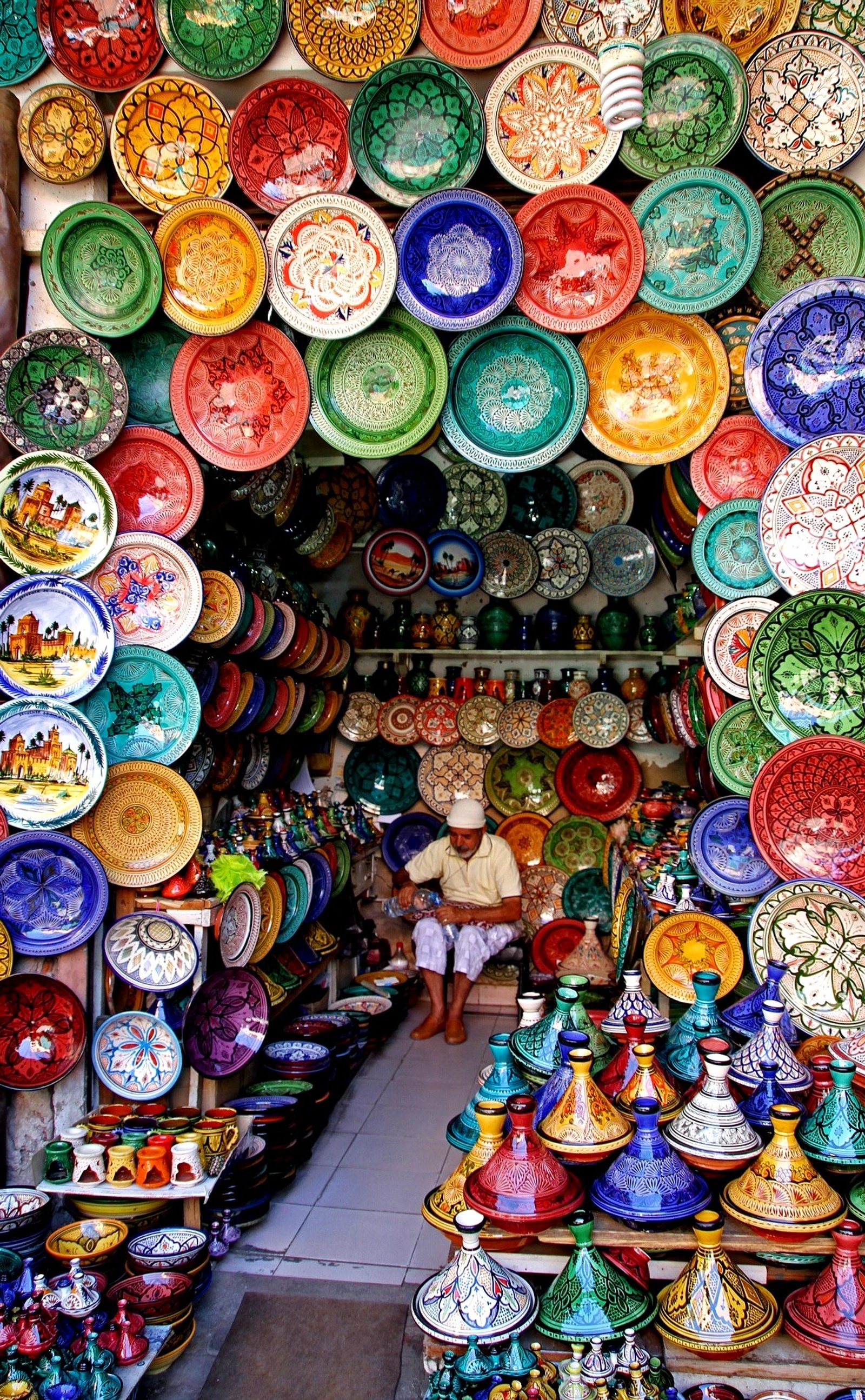 Souqs
Colorful traditional marketplaces in the towns (visit Fez and Marrakech) meeting point for the locals, narrow maze-like alleys, divided into different sections, herbalists, spice, food stalls, tanners, fabrics, potteries..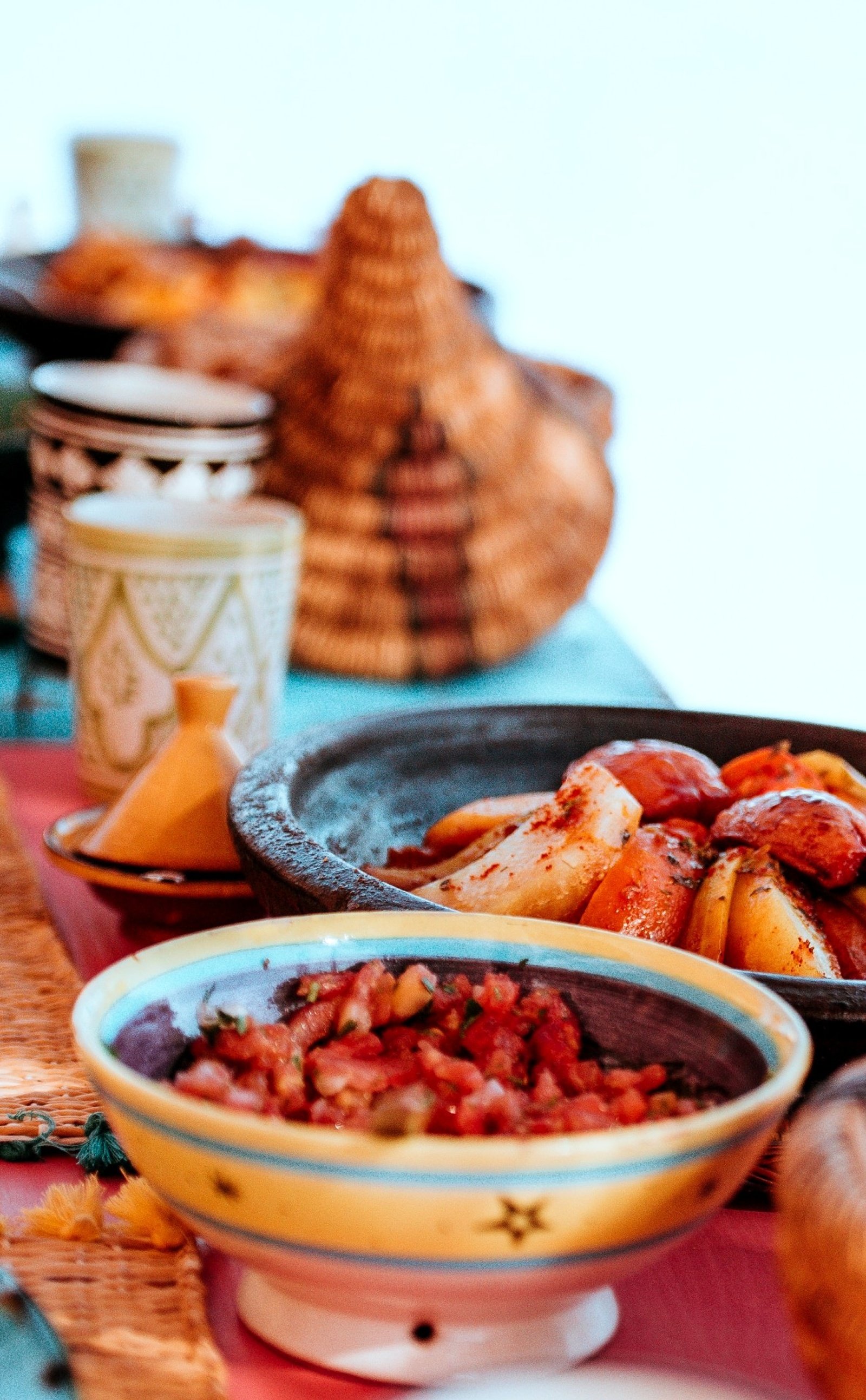 Moroccan Food
Influenced by different cultures, try couscous, tajine, a slow-cooked stew served in a traditional clay, or bastille, a savory pie, and drink Maghrebi mint tea, prepared with spearmint leaves and sugar.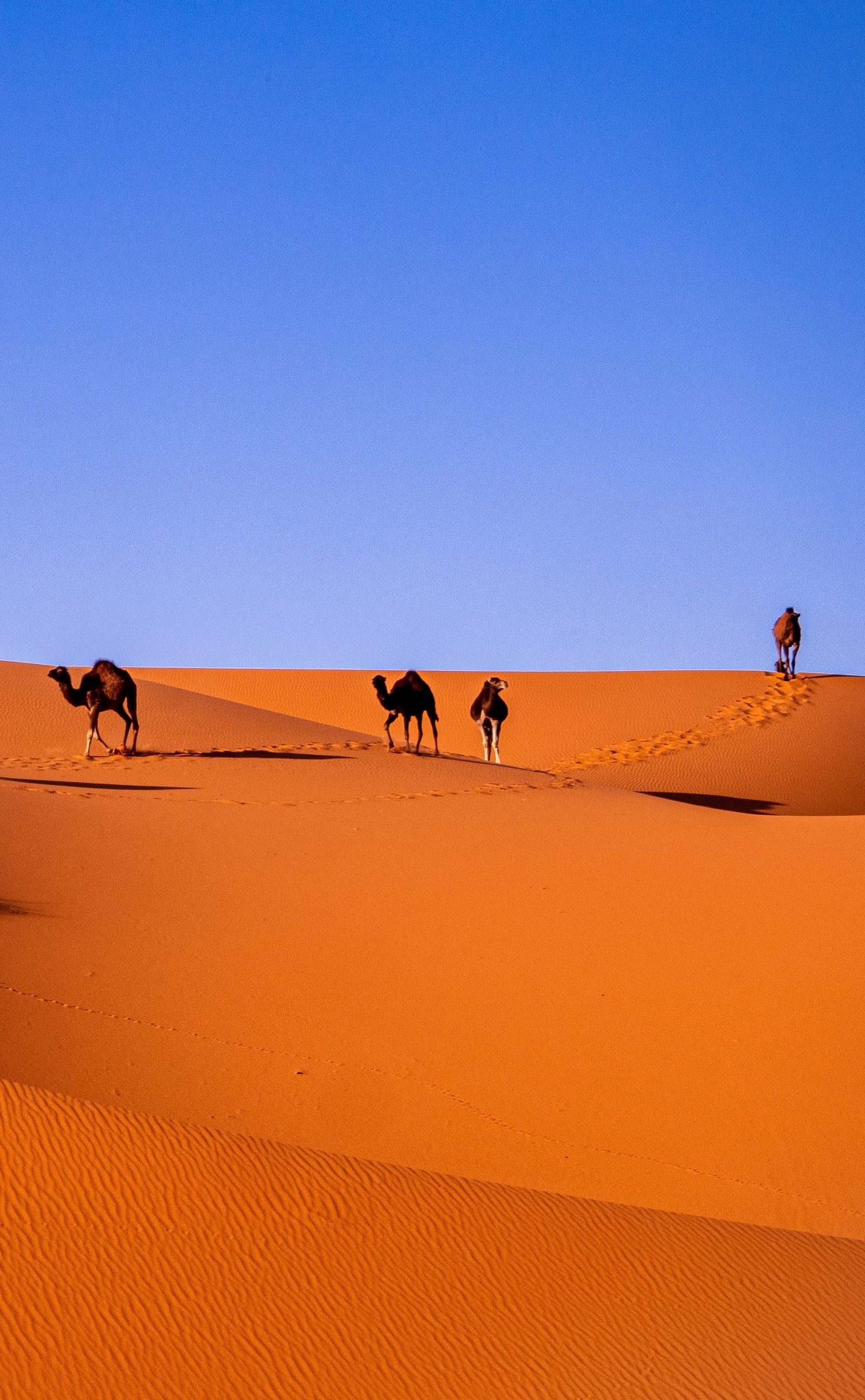 Erg Chigaga
Largest and wildest erg (sand sea), more untouched than Erg Chebbi, located near M'Hamid (oasis), home to Arabic berbers, and to sand dunes that are higher than 50ms.
Tangier
Guarding the Straits of Gibraltar, "the Gateway to Morocco", used to be under different empires' rules, many times outside Morocco, that made the city a melting point of cultures attractive to artists.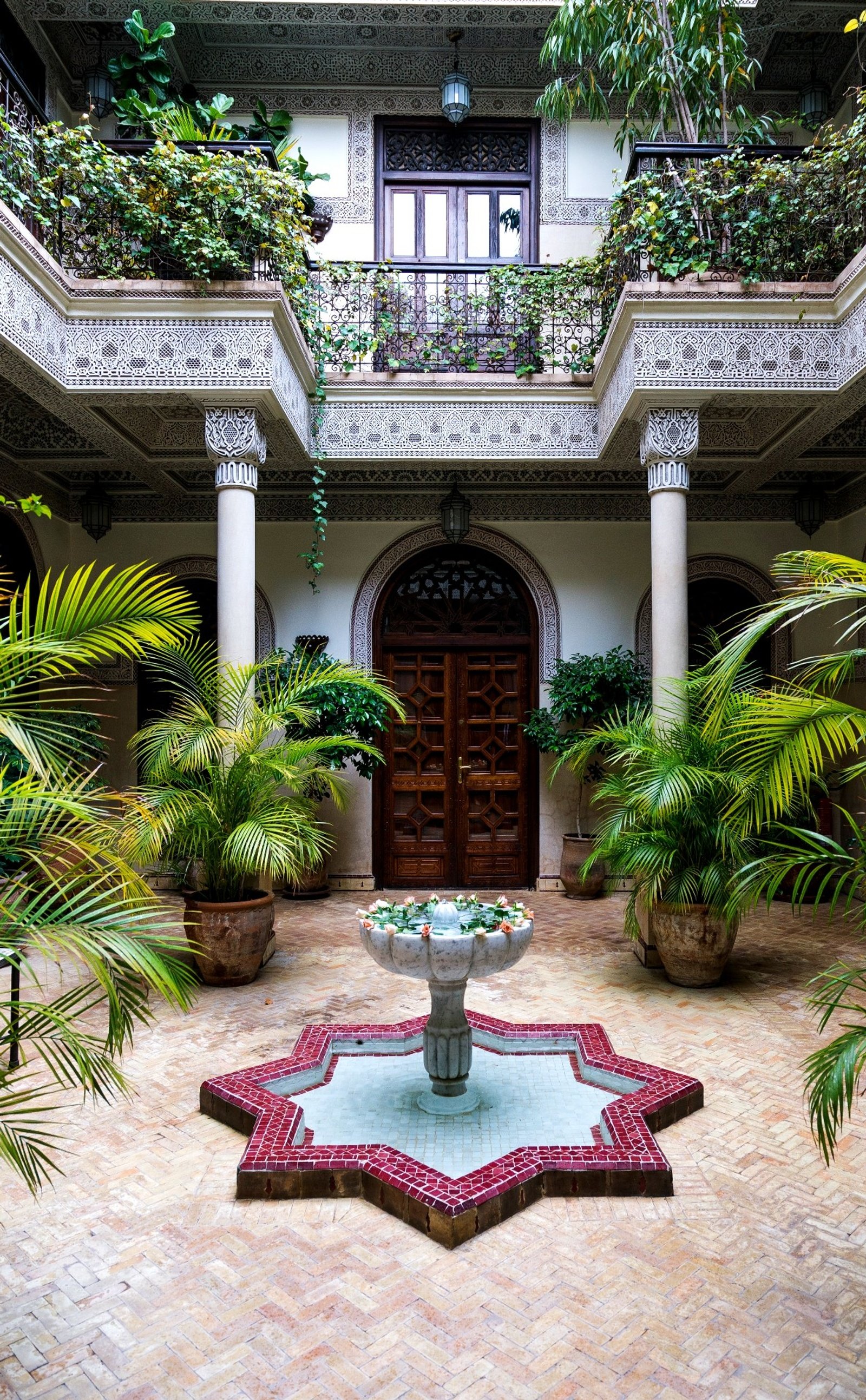 Moroccan Architecture
Diverse Islamic architecture (minarets and mosques), riads (interior garden in mansions and palaces) characterized by wood, and zellij tilework, kasbahs (fortified enclosures in the oases)...